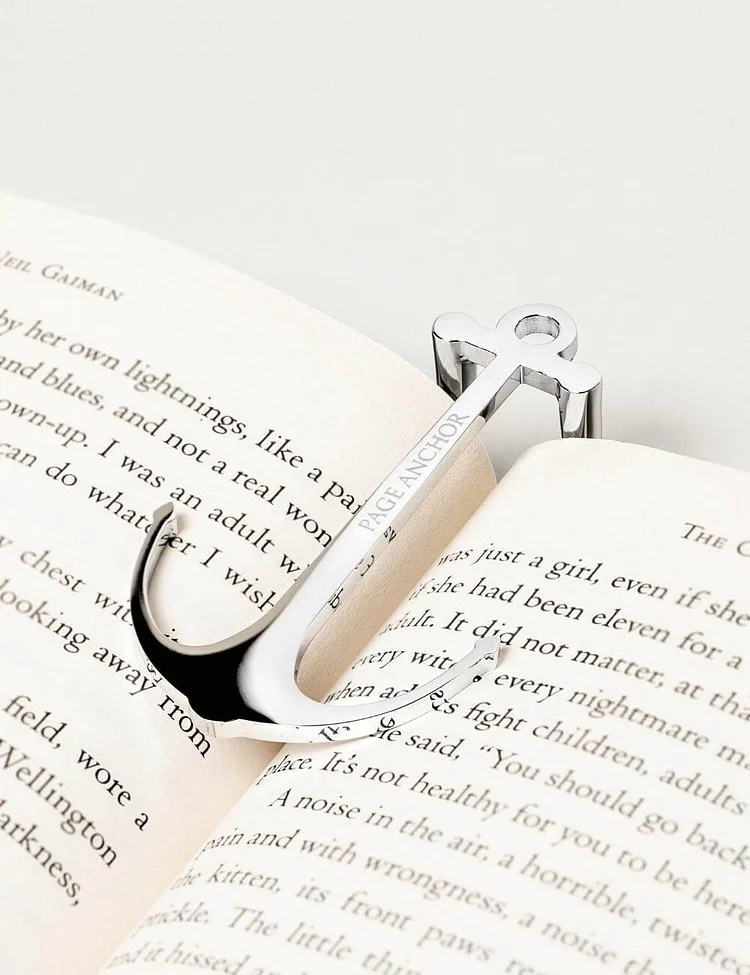 As the first extension of our product line, the design of the Winter Platinum Page Anchor was inspired by the cold north of Sweden. Its body is made of medical-grade 316L stainless steel, which will keep even the thickest books open. The anchors are then platinum plated to provide a silvery white finish.

Reasons you'll love it:

316L stainless steel body, platinum plated
Suitable for all types of books, big or small.
Switch pages easily
Reduces the burden on your thumb to push books away while reading and allows 100% hands-free reading.
Does not hurt the spine.