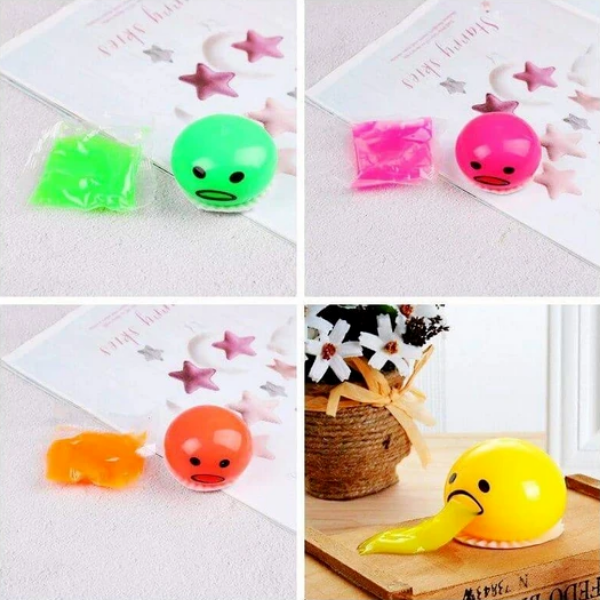 Relieve Your Stress By Squeezing This Egg Over And Over Again!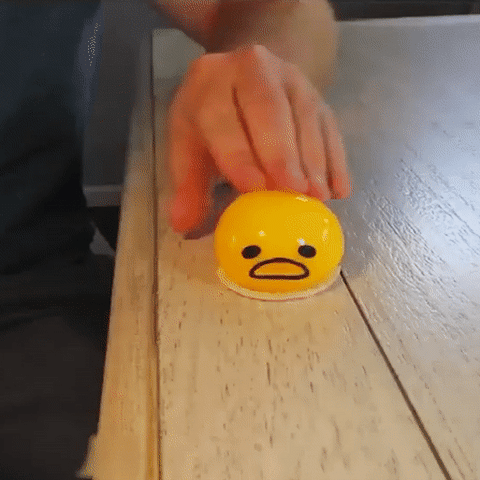 Squeezing an egg when you are stressed is decompressing and happy. Instead of throwing things, squeeze this Vomiting Egg Yolk toy instead!

Thanks to this Vomiting Egg Yolk you can now de-stress while squeezing the same ol' egg over and over again. And the best part about this stress ball is that it pukes out what looks like its innards - a yellow goo that looks like a runny yolk.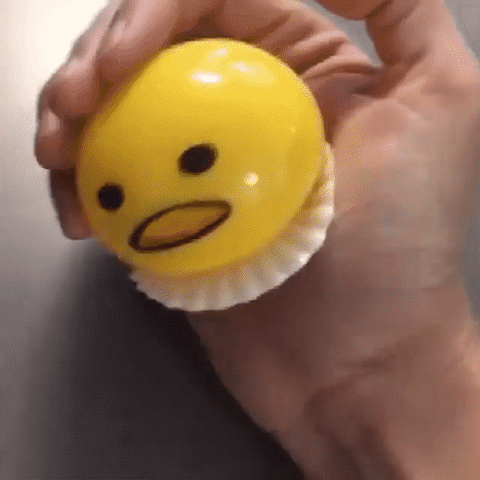 FEATURES:
Decompression: This Puking egg yolk stress ball allows you to decompress and enjoy it at no cost, A great toy for kids and adults to squeeze away stress and anxiety.
Entertainment Toys: You can play the game with your family and friends to see who is the most stressed and the most energetic. Suitable for Halloween parties, costume parties, birthday parties, April Fools' Day, etc.
The greater the strength, the bigger the yolk - when you untie his head and suck his vomit back, it bounces and stands. Very interesting, prank.

A Cute unassuming little egg

-This little guy looks like a little round yolk sitting on top of a broken shell - The yellow goop is packaged separately so you can ensure it's in the best shape when this ball of stress arrives. There are four colors in different styles and colors, yellow, pink, green, and orange.
Clean: it does not stick to anything or cause any mess at all

It flows like liquid jelly, sticks together

- Lightweight and easy to carry, you can play with it anytime as you like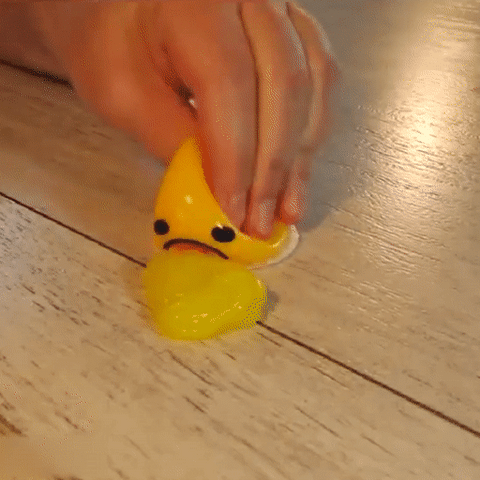 SPECIFICATIONS:
Materials: Other, Plastic
Package Weight: 0.090 kg
PACKAGE INCLUDES:
1 x Yolk Bun,
2 x Bags of Yolk