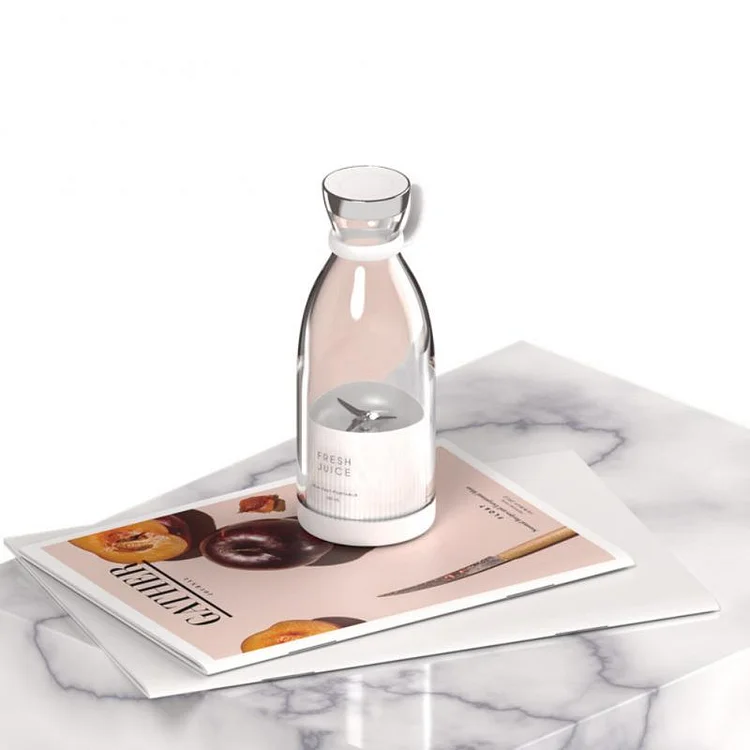 Imagine the freedom of being able to go anywhere and blend your favorite smoothies, shakes, margaritas, or baby food without the limitations of a regular blender.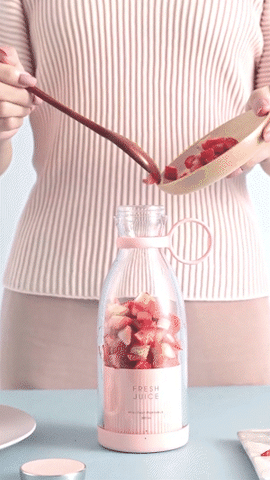 Portable
No more bulky blenders that take up a lot of space in your kitchen. Put it in your bag and drink straight from the jar.




Powerful
Regular blender performance in a compact size. It blends everything from ice, frozen fruit, greens, and more in 20 seconds.




Cordless
With its rechargeable battery, you can make up to 15 cups of smoothie.




Waterproof
Thanks to the USB magnetic suction ring, you can fully submerge it in water.




Easy to clean
Just pour a little bit of soap and some water and let it run on its own.

Operation tips:
After loading the ingredients, tighten the upper cover and the main body
And make sure that the "350ML" of the transparent cup is aligned with the range of the main body "........."
Double-click the "power switch" to start.
30 seconds after starting, it will stop automatically.
If you need to start again, double-click the power switch.