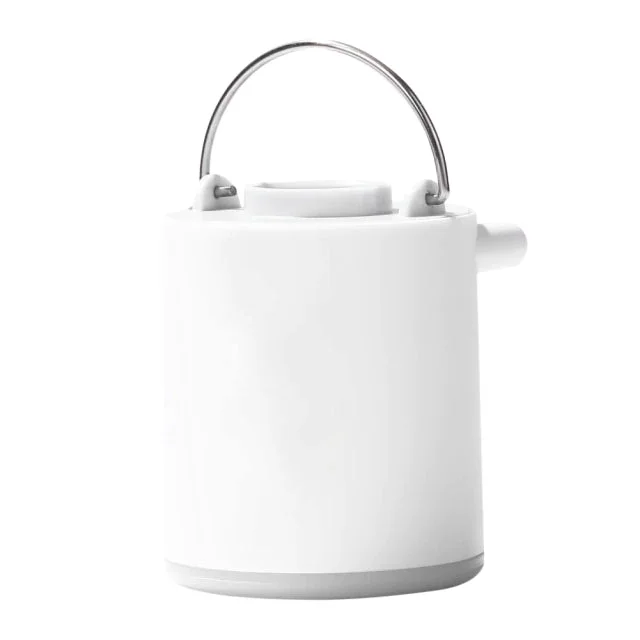 You might be permanently damaging your gear
Blowing up your gear with your lungs causes humidity to build up inside your mattress & pillows every time you use them.
Built-up humidity can cause mold or ice to form during colder temperatures, alongside other unpleasant smells.
Quickly Inflate Anything
Inflate or Deflate any kind of sleeping mats or pillows in seconds.
Fill up your air mattress in 1min 💨
Ultralight & Pocket-Sized
It's only 2.9 ounces (85 grams),
Weighs less then a deck of cards.
At this weight, it's not even considered a glamping luxury item, it's essential.
⚙ Universal Valves Types
Your Ultralight AirPump has 4 nozzles to function with any valve type on the market.
We've yet to find a valve that's incompatible.
Long Lasting Battery
Never worry about running out of juice, it has a rechargeable battery.
You can fill up 10+ air mattresses on a single charge.
1 Full Charge = 10 - 12 Mattresses
💡 Light Up The Night
Never cook in the dark or fumble around in your bag looking for things in pitch black.
The Ultralight AirPump has a built-in
10h+ LED light 🔦
Start Fires Faster
No need to get smoke in your eyes trying to blow into some embers.
Get your fire going twice as fast using the Ultralight Camping AirPump
Not happy with your AirPump?
We got you.
We offer a Lifetime Warranty on every order, if you're not satisfied with your purchase, contact us for a refund.