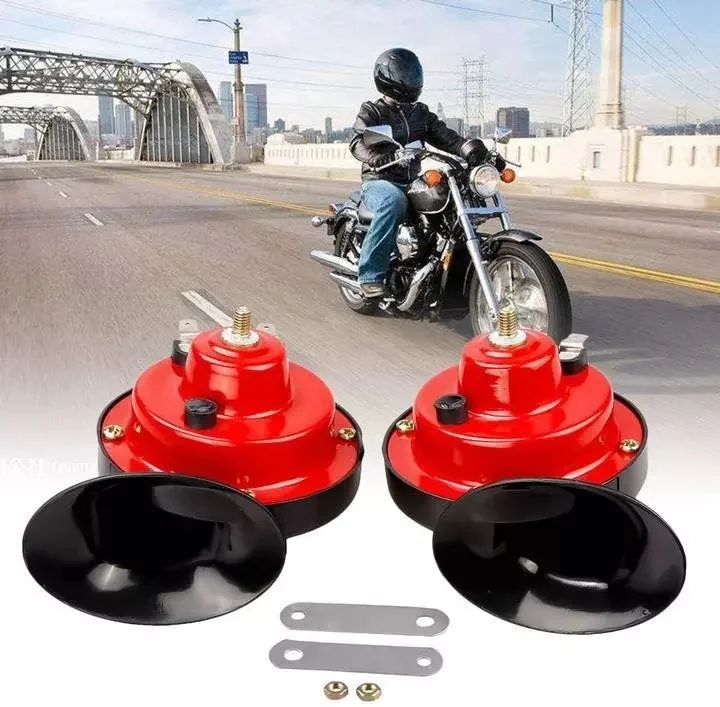 Why do you need this car horn?

LOUD

and the pitch/tone is PERFECT

to get attention, Safer driving.

Perfect Christmas gift

for the entitled brats who think that sort of thing is

Funny.

Easy to install on motorcycles, cars, boats

ARE YOU STILL WORKING WITH THESE PROBLEMS?
Animals and Jogger on the road, Change without reason, People can't hear you on the motorway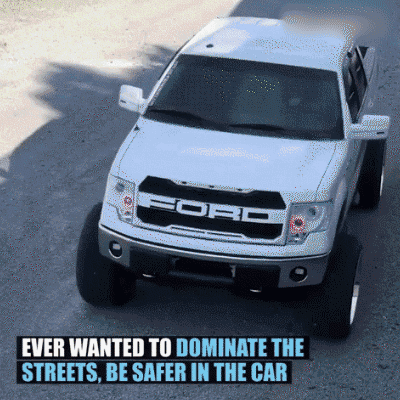 😎Be Dominated, They'll know YOU'RE COMING!
INTRODUCITON:
Extremely Loud Train Horn: Upgraded interior structure and air compressor can produce more volume sound, to drive more smoothly and safely on the road, and avoid accidents. As the sound is really loud, please use it reasonably especially in schools, hospitals.
Precision compressor construction for high performance: Red copper coil, vacuum chrome plating, fast response. With all the durable accessories you need, you can replace the stock horn to get enough attention from people, or install it to the car roof and hood, even your motorcycle (make sure you have the ability or go AUT store)
Fits on Any 12 Volt Vehicle, like Car, Truck, SUV, Motorcycle, Yacht, Boat, off Road Vehicle, Buses etc., Please note that existing original air supply device or 24V power supply is not available (you need to buy the version with solenoid valve)
Easy to install: Chrome Plated ZINC Trumpet, upgraded air compressor, All-copper coil, hose, Relay Wiring Kit (12v 40a), Built-in fuse, the truck air horn is easy and safe for installation.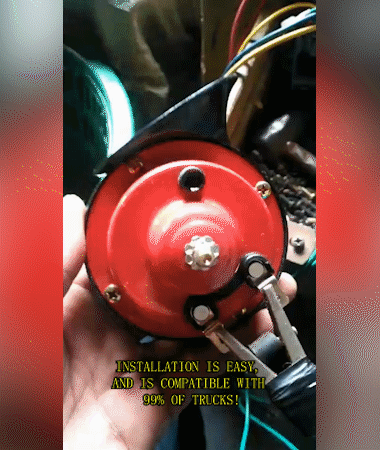 SPECIFICATION:
‼ FEIENDSHIP PROMPT: This speaker sounds loud, try to reduce the use of speakers in front of the elderly and children.
---