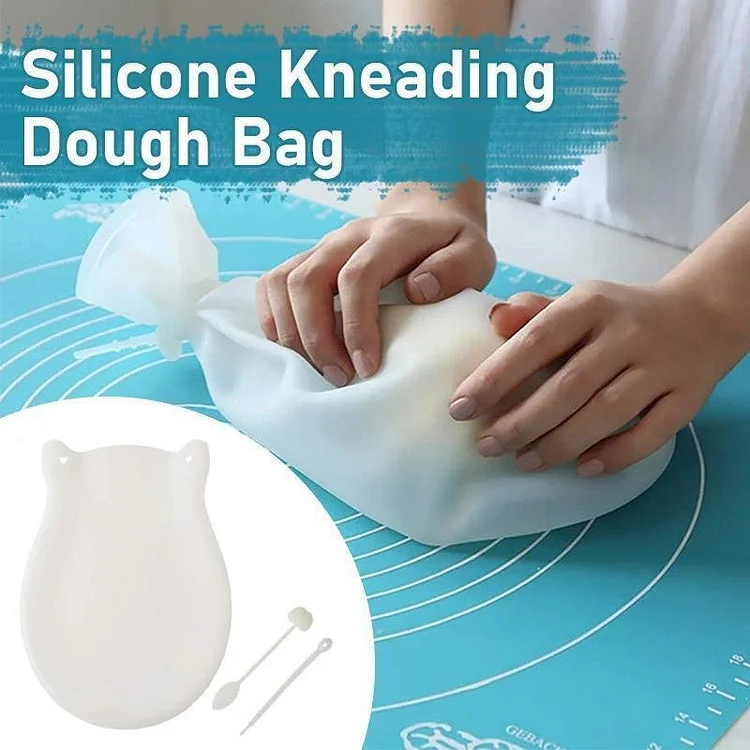 Silicone kneading dough bag, versatile dough mixer for bread, pastry, pizza and tortilla, flour-mixing bag preservation bag, best non-toxic multifunctional cooking tool, help you to knead the dough.

MAIN FEATURES
Silica Gel Knead Dough Bag Flour
Tough mixing bag, faster and convenient to knead the dough for DIY delicious foods, wonderful cooking tools for bakery and baker or home baking.
Wide Applicability
Acid, alkali, aging resistances, enduring high and low temperatures, can be used under the environment from -40 to 230 ℃, suitable for dishwasher, disinfection cabinet, microwave oven, oven, and refrigerator.
Food-grade Material and Safe
Made of high-quality food-grade silicone. The good non-stick effect, not easy to stick on the food, convenient to use and easy to wash. Just add the ingredients such as flour, water, eggs mix all together, tie up the bag and start kneading.
DIY Your Preferred Foods
Large Silicone Kneading Dough Bag, versatile for bread, pastry, pizza, and tortilla, also can be used to marinate meat, vegetables, and sealed fresh-keeping bags to store food and meat. Reusable silicone kitchen and facial kneading tools are available to prevent dust from splashing everywhere.