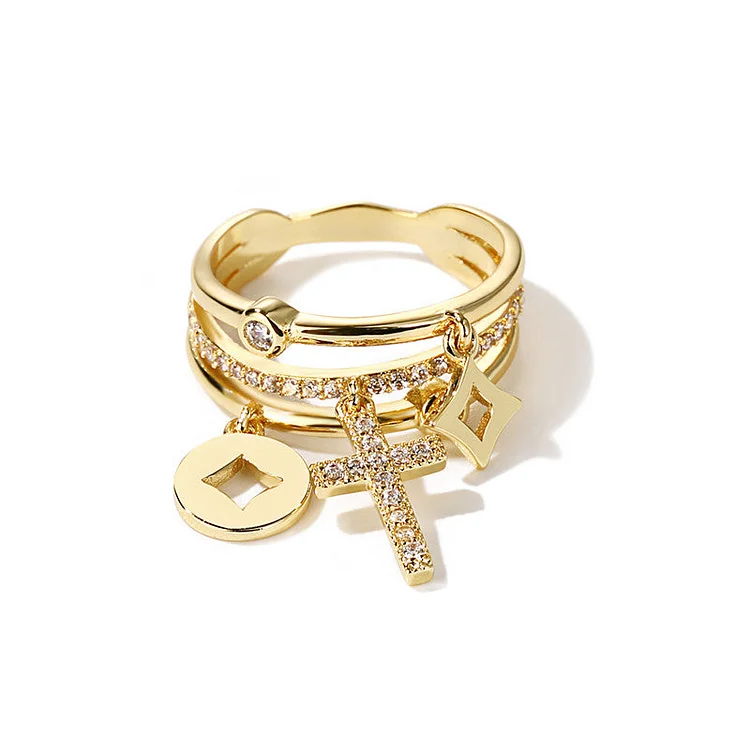 You wish only the very best for your precious daughter - success, true love, happiness - always encouraging her to reach for the stars. Now, you can give her a heartfelt reminder that the sky's the limit for anything she puts her mind to with the Shining Special Star Pray Ring.
𝑻𝒐 𝑴𝒚 𝑩𝒆𝒂𝒖𝒕𝒊𝒇𝒖𝒍 𝑫𝒂𝒖𝒈𝒉𝒕𝒆𝒓
Don't let anyone dull your sparkle
𝒀𝒐𝒖 𝑾𝒆𝒓𝒆 𝑩𝒐𝒓𝒏 𝑻𝒐 𝑺𝒉𝒊𝒏𝒆
Follow your dreams
belief in yourself
and remember to be awesome
𝒀𝒐𝒖 𝑾𝒊𝒍𝒍 𝑨𝒍𝒘𝒂𝒚𝒔 𝑩𝒆 𝑴𝒚 𝑺𝒉𝒊𝒏𝒊𝒏𝒈 𝑺𝒕𝒂𝒓
Always believe in yourself
𝑵𝒆𝒗𝒆𝒓 𝑮𝒊𝒗𝒆 𝑼𝒑, 𝑵𝒆𝒗𝒆𝒓 𝑮𝒊𝒗𝒆 𝑰𝒏
*Heartwarming Message Card*
Features:
This beautiful Shining Special Star Pray Ring is handcrafted in alloy plated with 18K Gold and showcases a dazzling, this sure to become a cherished keepsake.
On the surface of the alloy plated with 18K Gold Pray Ring is a pave of sparkling crystals that create a dazzling shooting star swirl, symbolic of your daughter's limitless potential and power to reach for her dreams.
Every day spent with your daughter is more precious than the one before. Every moment is special and another beautiful memory for you to treasure together forever.
You know that wherever life takes her, you and your daughter will always stay heart to heart.
Arrives with a gift box and gift card, perfect for safekeeping and gift-giving. Demand is strong, so don't wait. Order now!
Specifications:
Material: Alloy Plated with 18K Gold Ring.
Ring Size:3.43 x 1.89 x 0.63 inches(Adjustable Size: US 5-12.).
Weight:0.63 Ounces.
Message card size: 3.94

 x 3.94 inches.
Dear Customer:
We provide high-quality jewelry and the best customer service if you have any problems please don't hesitate to contact our official email, we will try our best to help you.