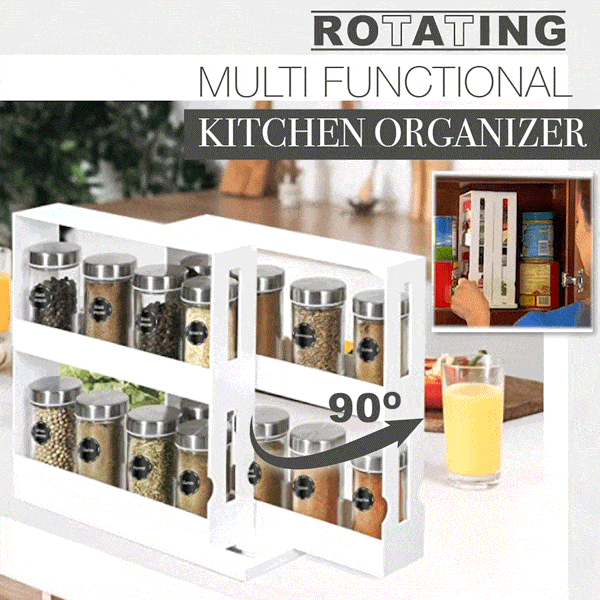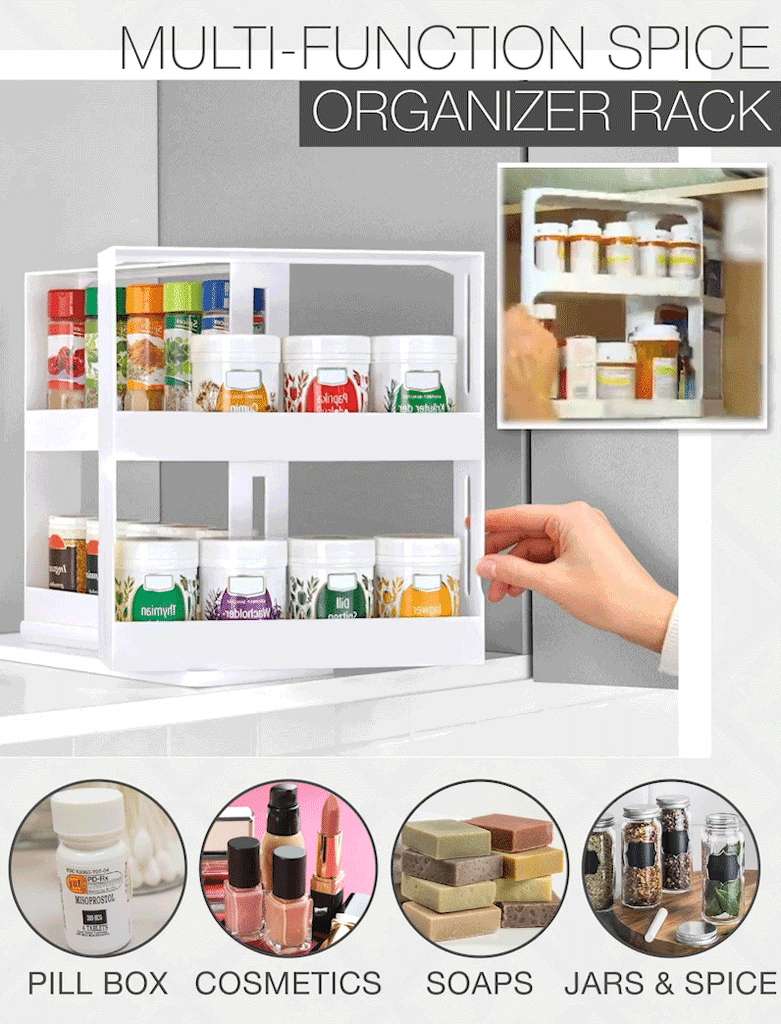 The individual drawers don't just pull out they also have swivel for quick and easy access - a multi-function rack organizer and a real space saver! Suitable for kitchen supplies or any items, and also for cosmetics, pill box, soaps, color and much more.
The rotating drawers spice rack handle can be easy to pull out and quick access to various seasoning. Two sides that can be pulled out, both can be rotated 90° for a complete overview.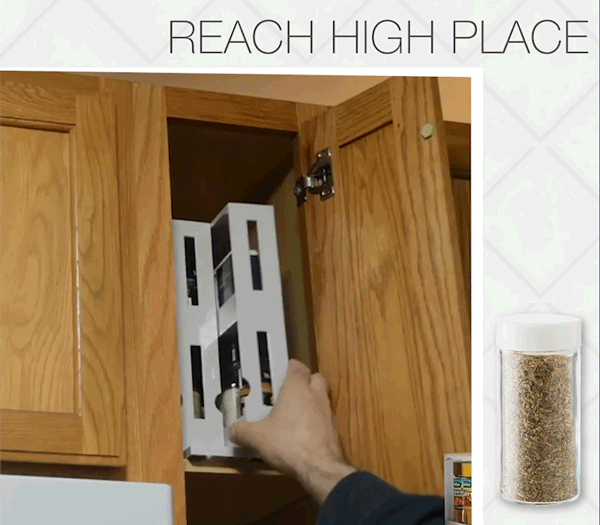 Only need to have 15cm of free space can put the organizer, not only save space but also can receive a lot of items.
More storage space than most storage shelves, our wider, rotating shelves can hold larger bottles.
Holds up to 20 spice jars!
The spice rack organizer is easy to clean. Just need a piece of dishcloth and water, and everything can be done.
Easy installation, no need to drill or use screws.
The sticky feet on our seasoning rack organizer are stable.
SPECIFICATIONS
Product Size: 28cm*10cm*27.5cm
PRODUCT INCLUDED
1 X Rotating Multi Functional Kitchen Organizer