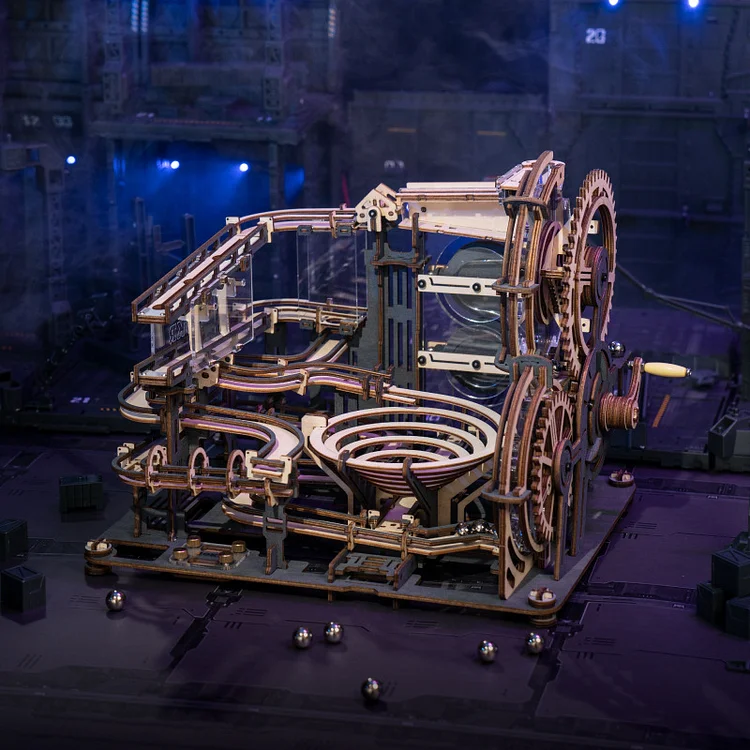 Robotime Rokr Marble Run Set 5 Kinds 3D Wooden Puzzle DIY Model Building Block Kits Assembly Toy Gift for Teens Adult Night City

Questions and answers
Misleading advertising. There's No lights.
so it up to you to add lights. not hard.. metal ball cross 2 thin wires on the tracks ..
it's good for children 6- 7 years old?
it will require an adult close help as it has tiny little pieces which can easily be broken...
How long doas IT take to build the set Robotime Rokr? Thanks
That depends on you yourself from… I have mine one evening. But is also not my first
Collect. Half the scum that you bought. Just threw them out. and the second half of the Loch still can not collect
Well, if you don't have brains, and your hands grow out of the back, you certainly won't.
Starts spinning manual crank and after everything is automatic?
No, only manual, to be automatic has to make an adjustment with some electric motor
Description
Notice
Wax is not included if shipped from China. Due to customs restrictions,can be replaced by candles.
Product Information
Brand:Robotime original design;
Wood piece:294pcs;
Assembly time:about 4 hours.
Recommend age:14+,children under the age of 14 can complete the assembly accompanied by their parents.
Certificates:EN71,CE,FSC,FCC;
Weight:1316g;


Assemble
Follow the graphic instructions step by step.It takes about 4 hours to complete.
Laser precision cutting,assembled by buckle,each part has corresponding code, which makes the assemble easier.
Product Details
Break through material restrictions and incorporate high-transparent acrylic. Funnel-shaped track, the total length is extended to 2.5 meters. Shake the handle, the steel ball will reciprocate along the track, experience the creativity of precision machinery.
Package Show-Exquisite Gift Box Packaging