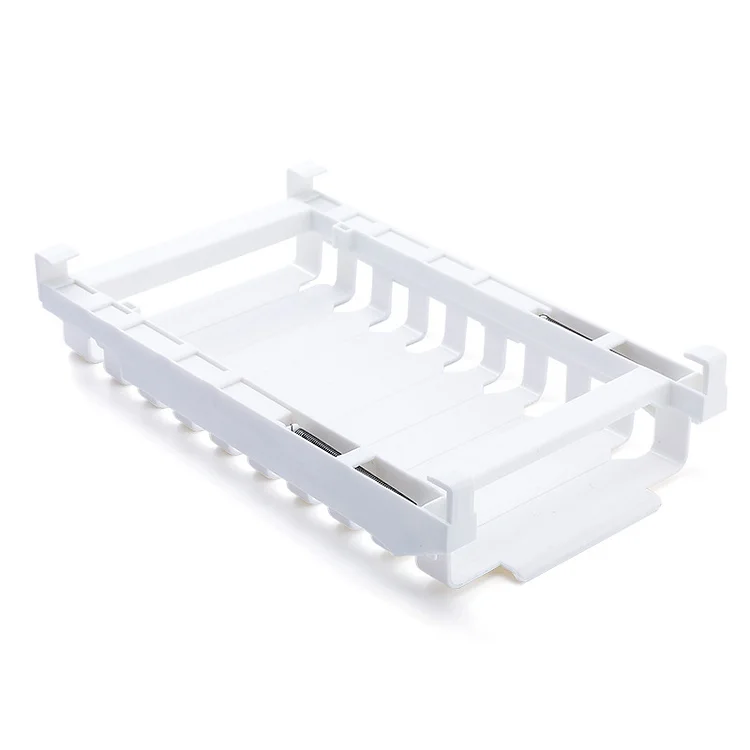 1. The storage rack is made of ABS material, which can store food safely. The sturdy frame and good load-bearing performance can firmly fix the food bag. The vegetables, meat, cheese, snacks and other foods in the refrigerator are in order, which greatly saves space and maximizes the storage space of the pantry.

2. There are 10 slots, which can hold various quart-sized storage bags, such as the zipper-type fresh-keeping bag used in refrigerators, which can hold 4kg.

3. Quick installation, first hang two adjustable telescopic rods on the rear glass shelf, then hang the front end of the fixed frame in front of the glass plate, and finally put the storage drawer into the guide rail of the fixed frame to fit the best standard The size of the refrigerator shelf, please measure the size of the shelf to ensure correct installation.

4. The refrigerator is hung for storage, and the ingredients are packaged separately, sealed and odorless.

5. It will not squeeze or stick when used independently, so it is easier to carry.
Storage rack applicable bag: zipper-type fresh-keeping bagspecification:Refrigerator drawer frame: 30 * 19.3 * 6.5cmcolor: WhiteMaterial: ABS
Note:
1. Due to the light and screen difference, the item's color may be slightly different from the pictures.
2. Please allow 0.5-2 cm differences due to manual measurement.