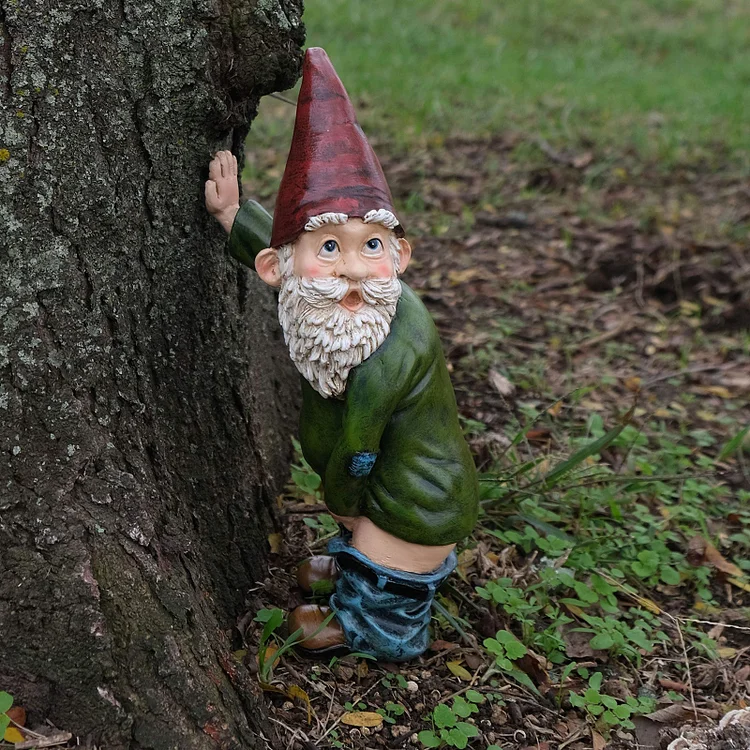 "I have no intention of getting involved in a ridiculous war, the reason they are fighting is ridiculous, more ridiculous than me peeing on my shoes.I don't seem to have a choice, but I'll have to talk about it after I've finished urinating."
--Willy the naughty peeing gnome
This adorable gnome welcomes your guests with his hands outstretched looking to hold a tree, fence post or, similar outside decoration. Delight family and friends with your amusing yard decorations.
Weather and sun resistant
Made to weather the outdoors for years to come.
Specifications:
Material: Synthetic resin
Size: 10.2", 4.7"
Package Includes: 1 x Peeing Garden Gnome