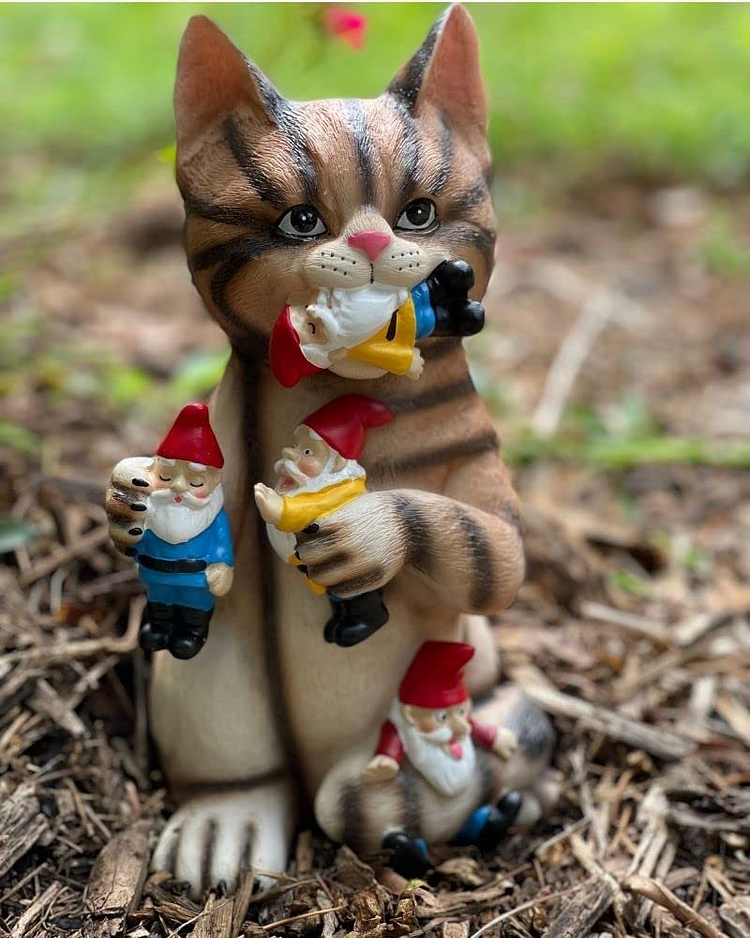 NO MORE BORING GARDEN DECOR - this beautifully hand painted resin cat with tiger stripes and cuteness overload is sure to be the centerpiece of your garden this year and a joy for your friends to find hiding in your Annuals and Perennials
DON'T WORRY - only eats gnomes. Dogs, mailmen and neighbors are 100% safe. Perfect gifts for gnome lovers or haters, Moms, Dads, Daughters, grandparents. Wonderful housewarming gift.
HIGH QUALITY - handcrafted and made from durable resin material.
Big enough to be noticed but small enough to fit on a bookshelf. Perfect size for many locations.
Guaranteed to make the number of gnomes in your garden greatly decrease.
Material: Resin
Process: handmade
Size: 10*10*18