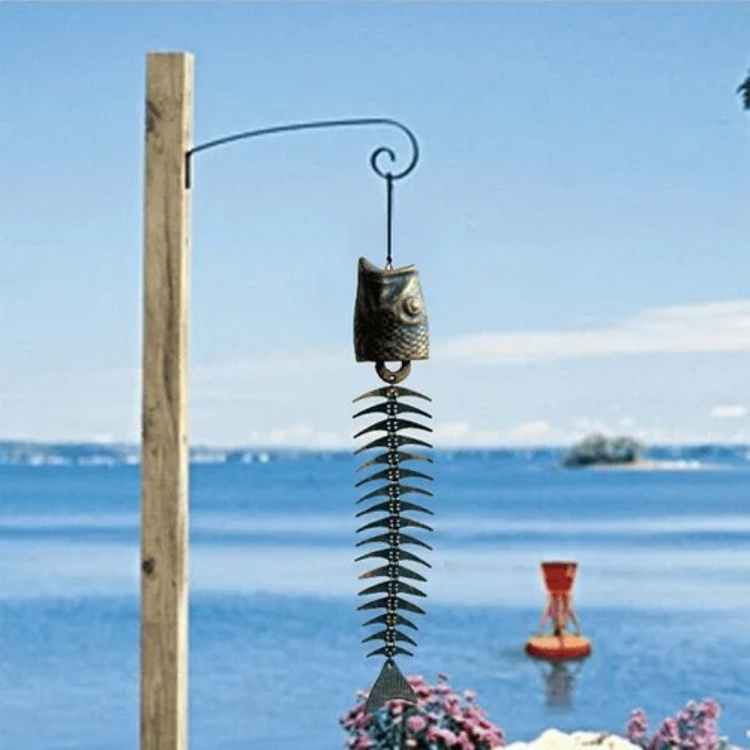 Unique bronze color and exquisite fishbone design make this wind chime look elegant and unique. It is the perfect decoration for home. You can hang it on the terrace, garden, balcony or wherever you like.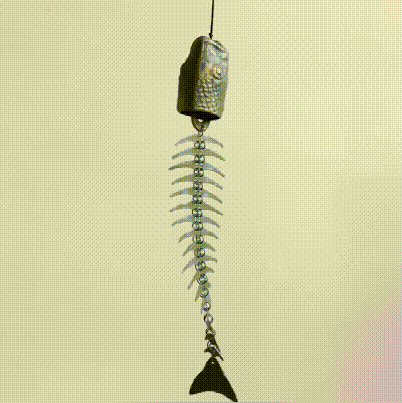 This fishbone wind chime is made of high-strength metal, with a waterproof and anti-corrosion coating on the surface. This prevents it from corroding, fading or peeling in rainy and sunny days.
Enjoy the soft relaxing tones of these wind chimes. Listening to beautiful music in the breeze makes you very relaxed and comfortable. When the sun rises, beautiful sunshine is reflected from the the wind chime.
You can hang the wind chimes on the garden, deck, porch or terrace to add fun to indoor or outdoor decoration. You will love the clear and unique chimes of fishbone wind chimes.
Our fishbone wind chimes have undergone anti-rust treatment and have a beautiful retro appearance. This will be a perfect gift for your father and friends who like to fish.
Material: high-strength metal
Weight: 600g
Length: 19.7''/ 50cm