Your cats new favourite toy
The interactive Meowycat toy keeps your cat active and occupied even when their favourite human is away!
Cats go nuts!
The Meowycat toy makes lifelike animal chirping sounds which triggers your cat's hunting instinct!
Simply remove the lid and put in some catnip, your cat will go crazy for it!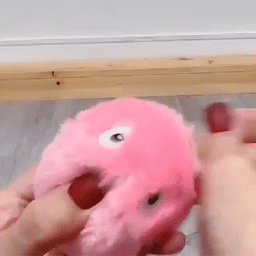 Safe for your kittie
Our Meowycat balls are made out of safe and soft materials which provide a comfortable feel for your cats to play with.
The Meowycat toy balls are safe to chew and very durable for your cat to play with.
The sounds that the Meowycat balls make depends on the colour. The pink sounds like a bird, blue makes frog sounds and yellow makes cricket sounds.