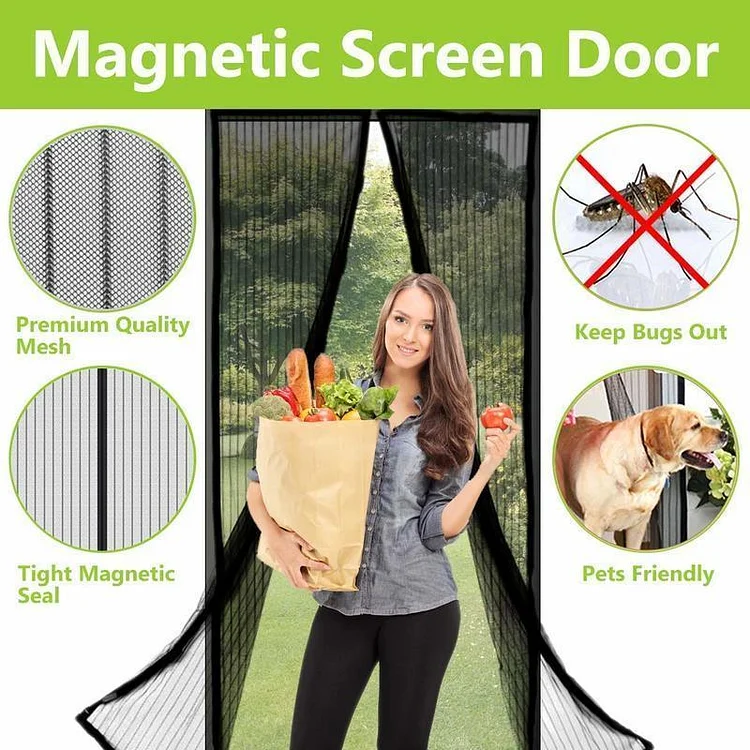 Mosquito Magnetic screen door curtain smooth mesh ensures that you enjoy the breeze outside. Magnetic screen door uses fiberglass mesh material featuring getting more air ventilation, more natural light. Magnetic screen door can be used as a replacement for a fixed screen door or fits front, rear, interior or exterior, entry, patio, balcony, glass, and even sliding doors.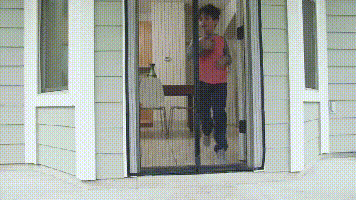 Mosquito Magnetic Screen Door Curtain Size: 39 x 82 inch
LIGHT AND PETS GO THOUGH IT FREELY:The Magnetic screen door perfect for pets and small kids to go in and out of millions of times. The screen door freed our hands.If you have friends live in the valley, the river, the pasture, the farm and other mosquito breeding places, the screen door is as a gift to her, must be impressed
EASY TO INSTALL AND REMOV:Magnetic screen door can be easily installed in just a few minutes. It doesn't require any special tools or expertise for installation. Cleanse door frame surface before installing to ensure secure long lasting fit. IMPORTANT: Measure your door before ordering Magnetic screen door to be sure our screen will fit.