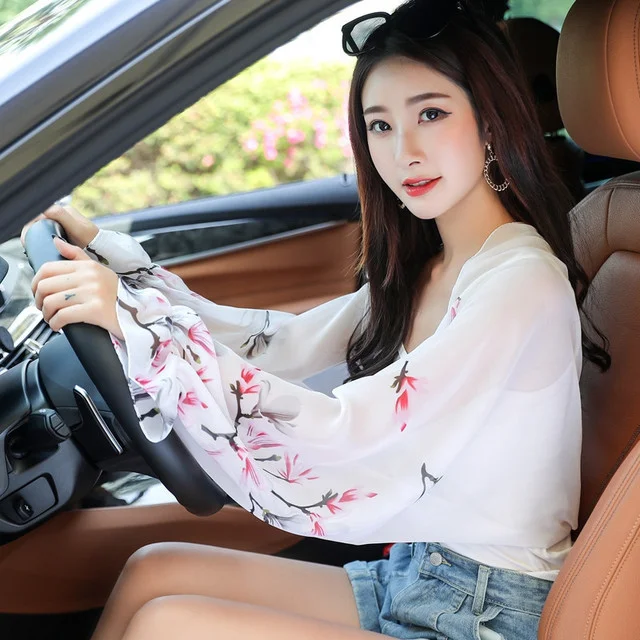 2022 summer new magic simple hot shawl jacket
Edition vintage cashew print and delicate ruffled cuffs are elegant and stylish!

Lightweight and soft chiffon fabric! Skin-friendly, comfortable and breathable! Light and smooth!

All sizes are available, basically. Whether it is an electric car or a driving car, it is the best single product.