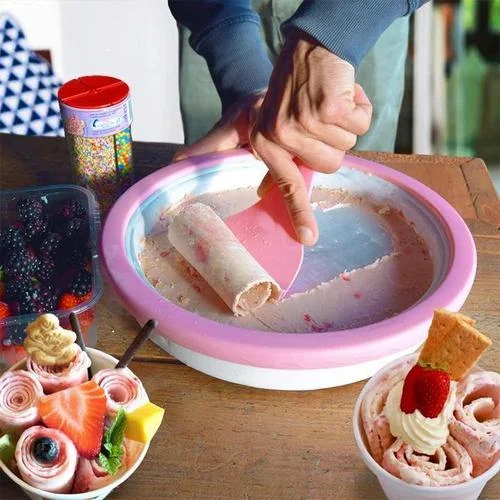 Product Description
THE QUICK AND EASY WAY TO CREATE DELICIOUS, FRESH ICE CREAM IN MINUTES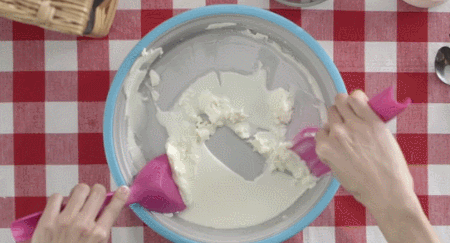 For anyone who loves frozen treats, the Instant Ice Cream Maker is a revolutionary kitchen tool bringing you ice cream instantly.
No more rock salt. No more waiting. No more store bought pints. Pull the Instant Ice Cream Maker Pan from the freezer, add your ingredients and make delicious, homemade ice cream!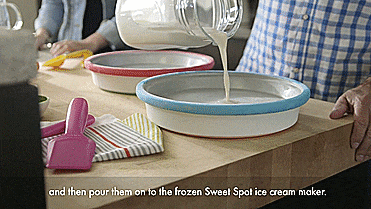 Once you freeze the pan overnight, the sealed freezing liquid inside keeps that perfect temperature, so you can just take it out and get ready to serve. No electricity needed!
FEATURES:
STAY HEALTHY and still enjoy frozen delicious treats that fit into your eating plan using the easy and fun Ice Cream Time
CONTROL THE INGREDIENTS

and portions easily
MONEY-SAVER. You can still enjoy your favorite frozen treat without paying for expensive specialty brands
AVOID FOOD ADDITIVES

and other unwanted ingredients from store-bought or local shops
NO ELECTRICITY NEEDED.

Because there are no cables and plugs to worry about it's easy to serve great ice cream anywhere!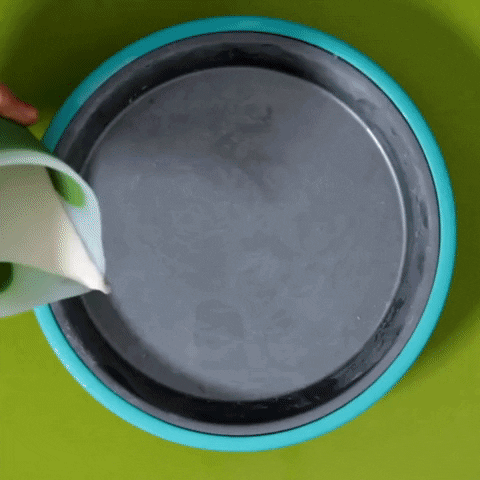 How to Create Your Favorite Amazing Homemade Ice Cream?
Step 1: Place the rolled ice cream maker bottom up and cover down in the refrigerator for 8-12 hours.(refrigeration temperature suggested to be -18℃ or lower)
Step 2: According to your favorite taste and ingredients, prepare your own yogurt, cream and sugar in advance to create a liquid ice cream mixture, or water, juice, sugar and fruit to create a liquid sorbet mixture.
Step 3: Remove the ice cream maker plate pan from the refrigeration and place on a stable and horizontal tabletop. Pour the liquid ice cream mixture onto the supercooled ice cream pan and add fruit, chocolate, nuts, cookies or candy to decorate. Keep stirring and scrape the ice cream mixture with the included hand tools.
Step 4: When all ingredients are frozen to limps or smoothie after a few minutes, cut into chunks and shovel or roll them out then enjoy your tasty ice cream rolls or ice cream flakes.
NOTE: Because we use several different factories to produce this product, there may be slight variations in the design of the product. The color will be blue or pink, but the shape might be oval or round. The product will still work the same and make delicious home-made ice cream. Thanks for understanding!