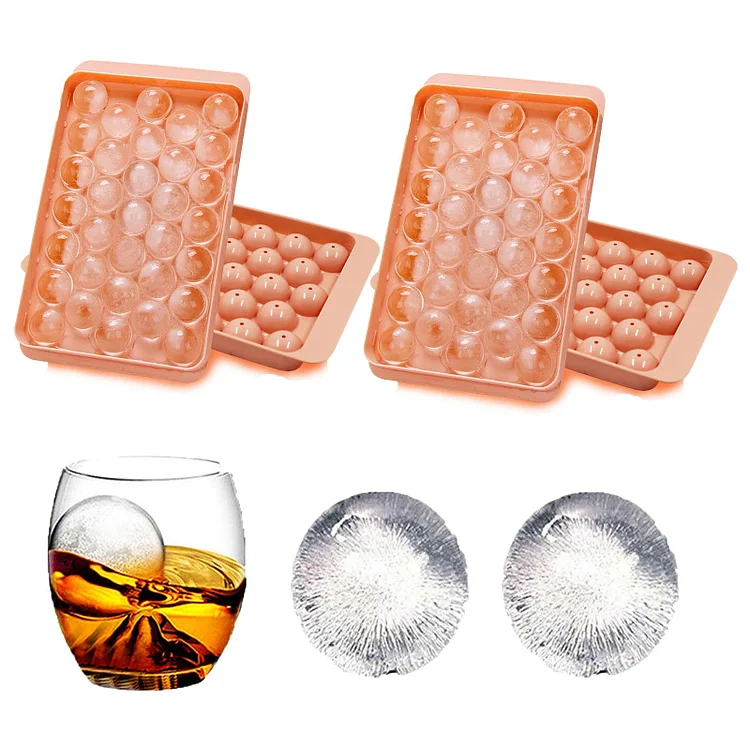 ★ Food Grade Materials - Our ice cube molds are made of high quality food grade materials. BPA free and completely healthy.
★ Make perfect round ice balls - food-grade materials keep the upper and lower molds of the ice maker at the same temperature, the freezing layer (-16°C), the ice tray can be formed into an ice tray after 7-8 hours for freezing, you can get more Traditional silicone ice tray moulds perfectly round ice cubes.
★ EASY TO OPERATE--The round ice cube mold consists of a tray and a small hole cover. Simply pour about 400ml of liquid into the tray at a time and close the lip. You can get 33 pucks instead of putting the molds in the freezer for 6 hours.
★ Best ice picks of the year - whether you're spending hot summers enjoying a cold drink in your private pool, or sitting by the fireplace with your dog and enjoying Bourbon Island relaxing winters after a cold, busy day The Spherical Ice Mold is your best choice for ice making.
★ MULTI-FUNCTIONAL ICE TRAY -- Cool your beverages instantly, perfect for whiskey, scotch, cocktails, and more. You can use the tray to freeze baby food, smoothie cubes, lemonade, coffee, and other juices.