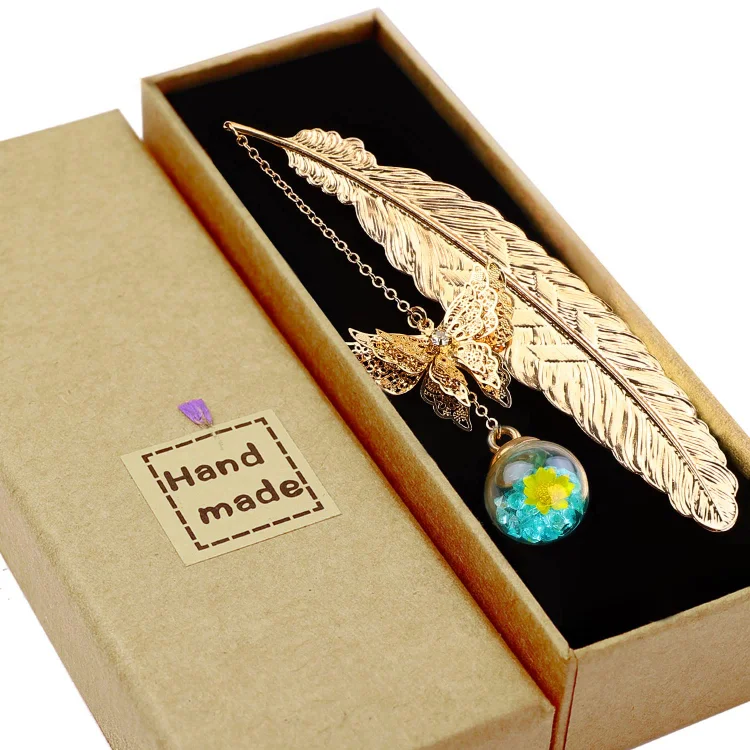 In many cultures, feathers are believed to carry messages and prayers to heaven.
Now, these beliefs are the inspiration behind a stunningly beautiful reminder, you can hold that feeling in your heart with our pure copper feather bookmark.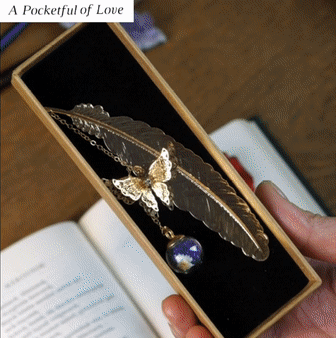 Features:
Handcrafted in pure copper, this stunning feather bookmark. Created with an ancient technique called intaglio, the feather appears to be fully three-dimensional, as if gently dropped from an angel's wing and suspended in mid-air.
Pure copper feathers and 3D butterflies are elegant and exquisite. There are beautiful green rhinestones and a sunflower in the bead.
A treasure to cherish always or give as a very special memorial gift, as beautiful to behold as it is inspiring, this enduring feather bookmark.Suitable for book lovers of all ages.
Exquisite packaging is embedded with a sponge to ensure that the gifts are delivered in the safest way.
What a precious keepsake of the love you shared, graced with so many meaningful details!
Specifications:
Size: 6.29 x 2.36 x 1.18 inch.
Weight: 1.76 ounces.
Material: pure copper.
Dear Customer:
We provide high-quality jewelry and the best customer service if you have any problems please don't hesitate to contact our official email, we will try our best to help you.