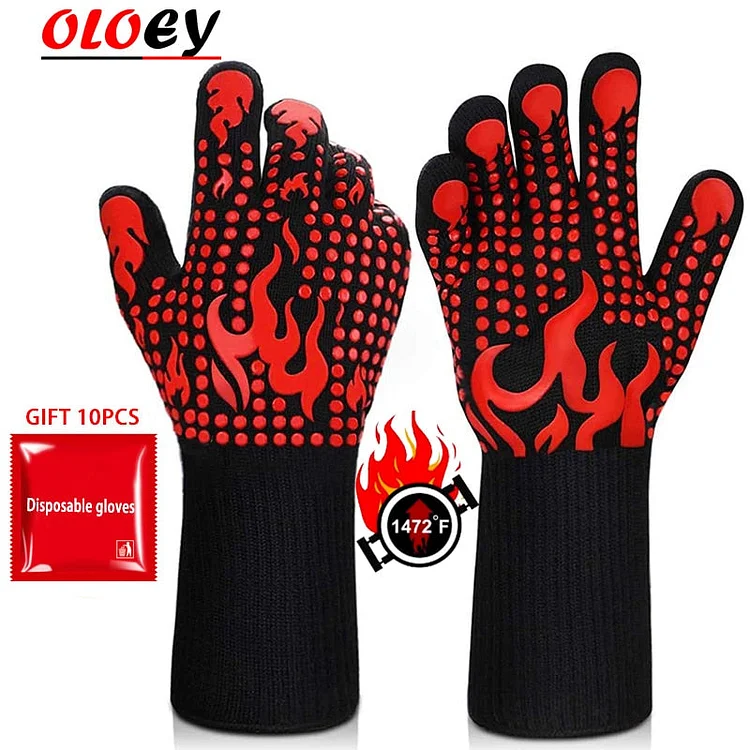 Problems working over a hot baking surface?
Heat gloves are durable heat-repellent gloves that are especially ideal for grilling.
The best protection against heat!
With gloves, you can move the grill or handle food on it without having to worry about burns, as these gloves are particularly resistant to high temperatures - up to 800 ° C. Suitable for handling various hot foods, utensils and dishes.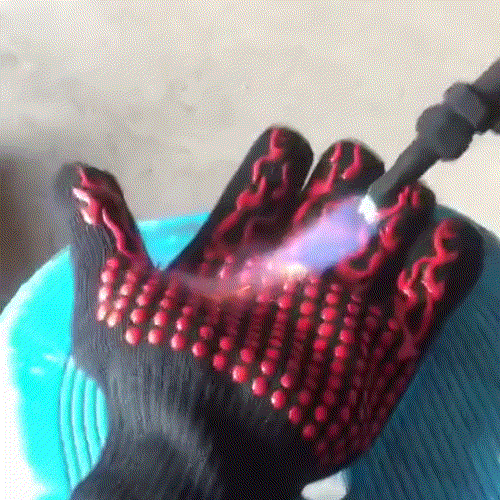 Extra safe and comfortable
Allows you to safely lift hot pots, grill racks and anything else that gets hot, as the outer surface of the gloves is non-slip and is much more comfortable than a cumbersome pot glove. Made of high quality materials. Exterior of aramid, heat-resistant and puncture-resistant, covered with heat-resistant silicone and comfortable and breathable cotton inside.
The gloves are machine washable.
Hanging loop for comfortable holding.
Universal size - fits most hand sizes.