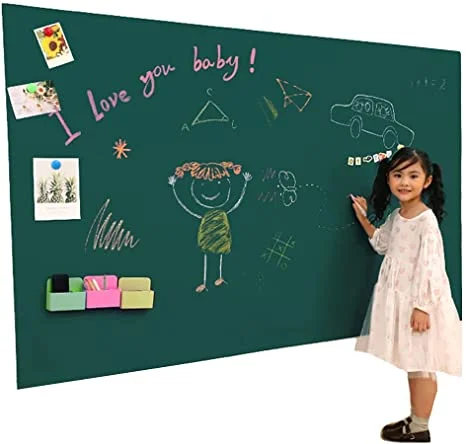 AN IDEAL PRODUCT FOR THE FUN AND LEARNING OF YOUR CHILDREN, AVOIDING SCRATCHES ON THE WALLS
ARE YOU LOOKING FOR THE RIGHT WAY FOR YOUR CHILDREN TO DEVELOP THE ARTIST IN THEMSELVES?
The GREEN BOARD is designed to stimulate your children's creativity. It is ideal that they practice what they learned in class. 100% educational. Perfect for developing the artistic skills of children, or even adults. And the best, without scratching the walls!

Difficult to install?
Practicality is the main characteristic of our GREEN BOARD. With a simple and quick installation. Can be pasted on any wall or surface, waterproof, excellent quality. It is ideal for interior spaces. It is also ideal if you want to use it in restaurants, bars or offices.

MEASURES: 100 x 60 cm