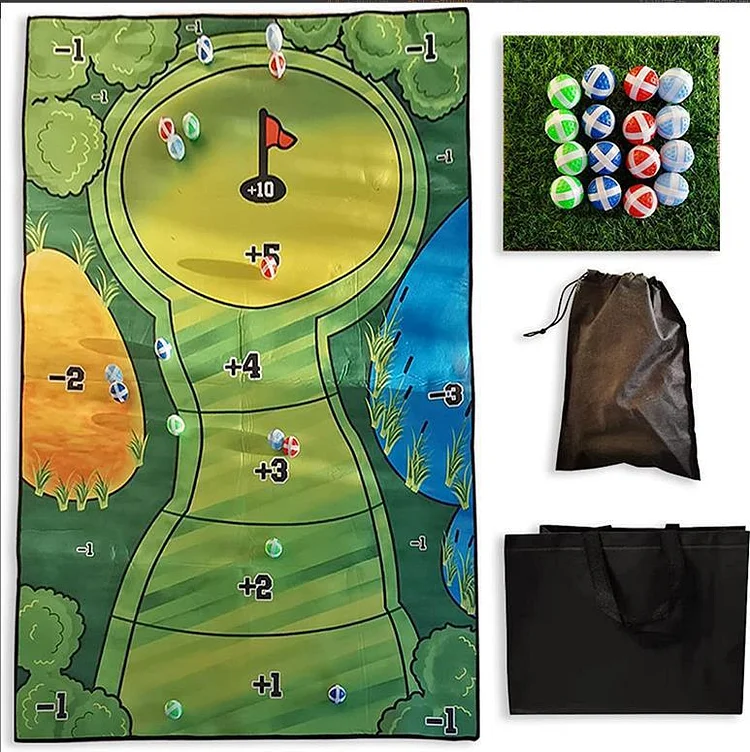 24*40″ Golf Game Set Packing list
1 x Casual Golf Game Small Mat (60*100 CM/24*40 in)
16 x Soft Sticky Golf Balls Designed to Mimic Real Golf Ball Flight (4 Colors for 4 Players)
1 x Short Grass Turf For Hitting Balls Off (Simulates Shots Around The Green)
1 x Set & Ball Carry Cases
6 x Ground Stakes
47*71″ Golf Game Set Packing list
1 x Casual Golf Game Large Mat (120*180CM/47*71 in)
16 x Soft Sticky Golf Balls Designed to Mimic Real Golf Ball Flight (4 Colors for 4 Players)
1 x Short Grass Turf For Hitting Balls Off (Simulates Shots Around The Green)
1 x Set & Ball Carry Cases
6 x Ground Stakes
Kids Even Put Down The Screens For It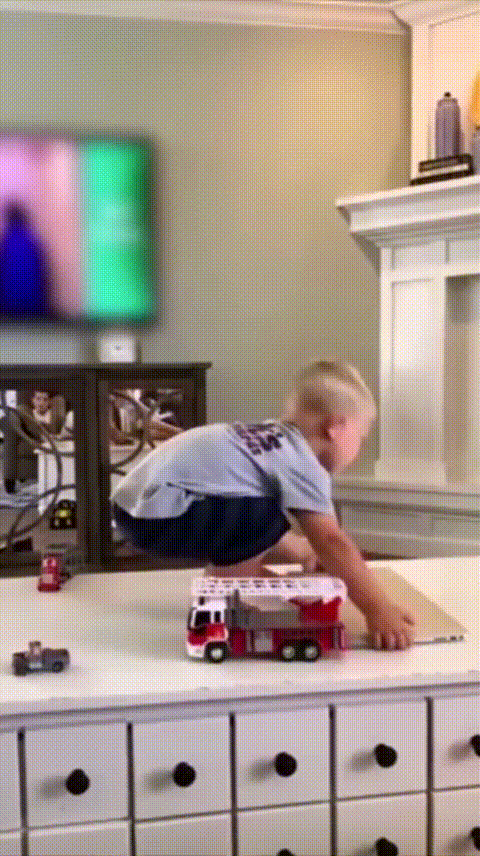 Easy Setup, Fun for All! Just Use Your Own Clubs!
Who will win the highest score! The large golf practice mat is designed with multiple levels of difficulty, different areas indicate different scores, hit the marked scoring area and the last one with the most points wins. Enjoy this new golf games together with your family and friends.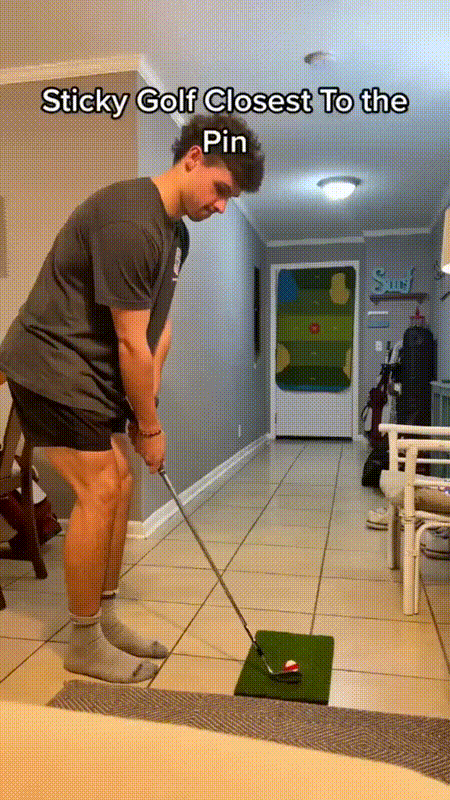 Ideal for Golfers of All Skill Levels
Whether you're a golf leisure or beginners, our chipping mat is a great golf game to let you enjoy it.Any time, any place can play golf games, whether you are playing single player or multiplayer, it will bring you endless fun.
Have fun with family!!
🎉🌞 Perfect for outdoor fun with family and friends, the compact design makes it easy to take anywhere you go. Plus, with its challenging course featuring various obstacles and twists and turns, you'll have a blast improving your golf skills and reducing stress!
 It includes a large golf game mat (59"x31.5"), 20 sticky balls, 6 ground stakes, 1 hitting mat (11.81"x7.87"), and 1 storage bag. (Golf club not included) Our golf game mat is recommended for age 3 years old kids and adults.


With its complete set of miniature golf course, clubs, balls, and scorecards, you'll be ready to hit the greens and start swinging in no time!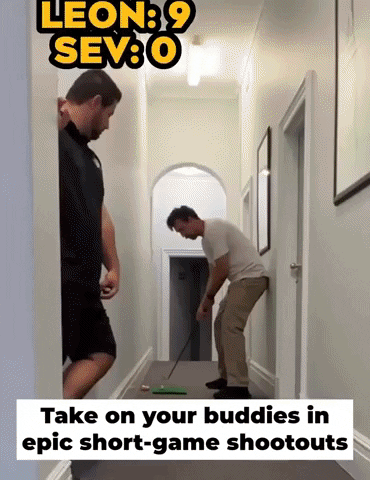 👌💪 Made with high-quality materials, the clubs are designed for maximum accuracy and power.
Whether you're a seasoned pro or a beginner, this game set will challenge you to putt your way to victory and burn some calories while having fun!
👨‍👩‍👧‍👦🏆🥇 But that's not all!  Top #1 Golf Set Game is also socially accepted as a fun and effective way to lose weight and stay healthy. You'll be the envy of your friends and family as you improve your golf skills and tone your body at the same time!