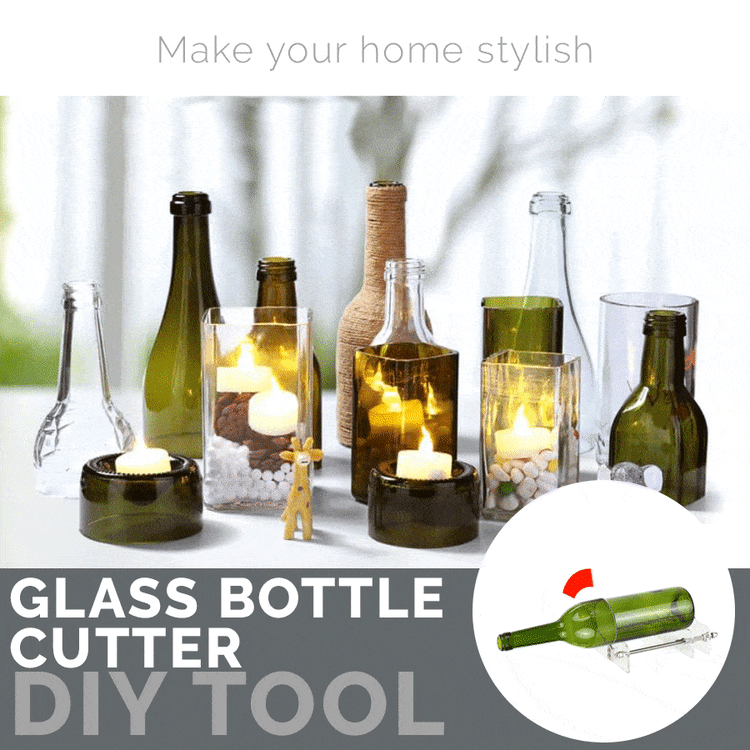 Design and personalized that interior while protecting the environment with this DIY tool. Reuse wine bottle and create a craft. Run that imagination wild and create any artworks using any glass bottle.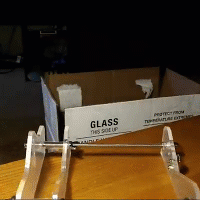 Simply push the glass bottle and turn then you can create shot glass, pots, candle holder, and chimes! No need to throw that bottle! Make that home stylish with functional and creative craft!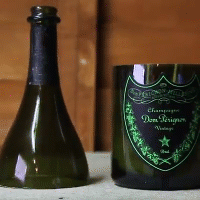 Suitable for any cylindrical glass bottle! Design that living room without spending a lot of money.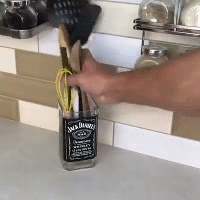 FEATURES:
Make your own art! DIY Home Decoration - No need to throw that old glass bottle! Make Your Home Stylish by letting your imagination run wild and create new and functional crafts for display



Helps protect the environment - ECO - Friendly! Help protect our environment by recycling that glass bottle! Recycle any kinds of glass bottles!



DO IT YOURSELF! Easy to use - Very easy to use! First, mark the cutting line on the bottle and alternately pour cold and hot water for three times and its done!



Wide Application! Personalized Anything! - Imagination is the limit! DIY anything from shot glass, flower pots, candle holder and even wind chimes!



Tough and durable! - Made from Polycarbonate & Stainless Steel that is very durable with long service life!

HOW TO USE:
SPECIFICATIONS:

Material: Polycarbonate & Stainless Steel
Size: 20 x 15 x 7.3 cm 
PACKAGE INCLUDES:

1 x Glass Bottle Cutter DIY Tool