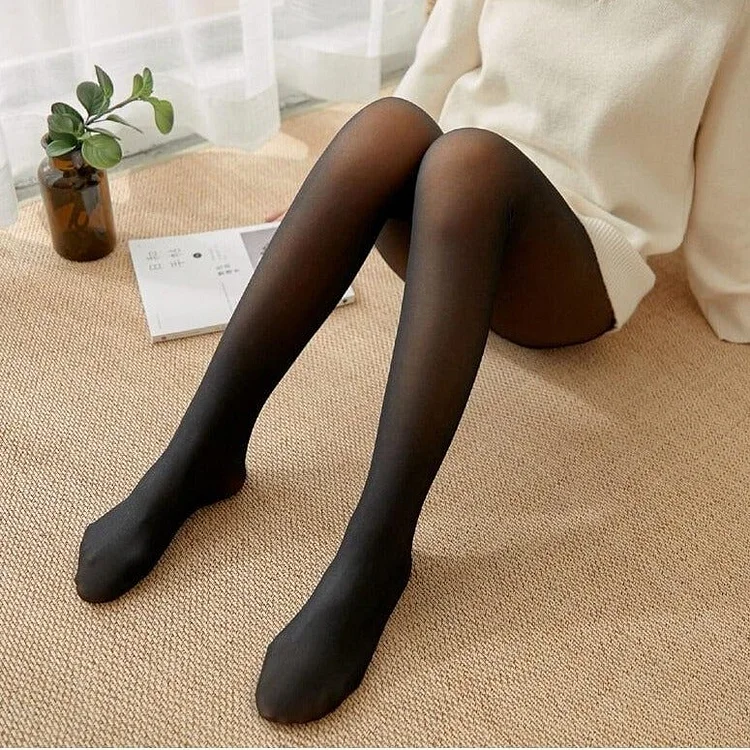 one size fits all
Our WinterTights have EXPLODED on TikTok as being the must-have winter hack for women.  

FauxTights give the impression of being regular sheer tights while they are actually covered up underneath a warm layer of fleece keeping you warm & wearing your favorite spring, & summer outfits all winter. 
Don't let the cold weather put a DAMPER on your style! With our WinterTights, you'll be able to rock those cute outfits no matter how frigid it is outside.