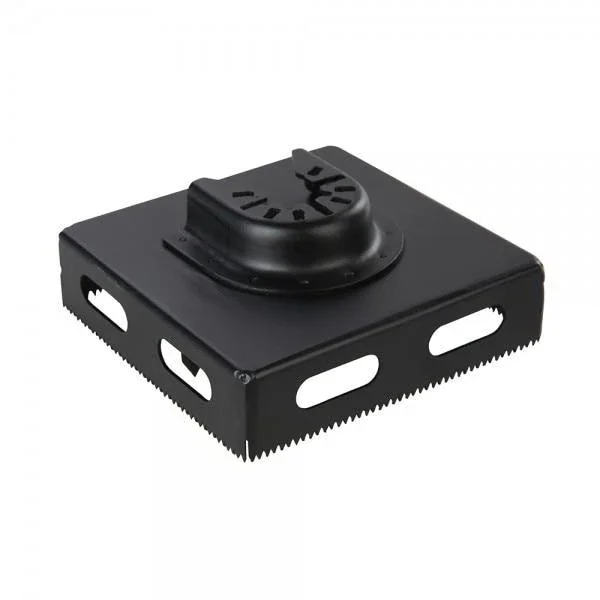 Get Clean And Tidy Socket Slots With This Multipurpose Square Slot Cutter!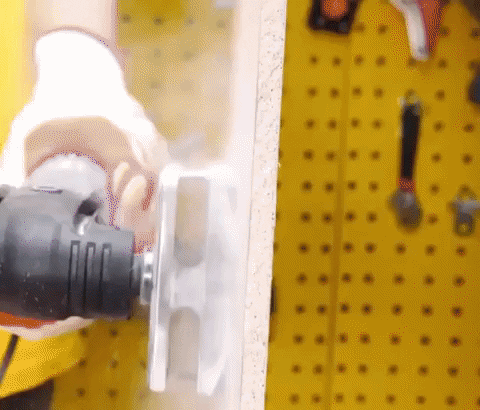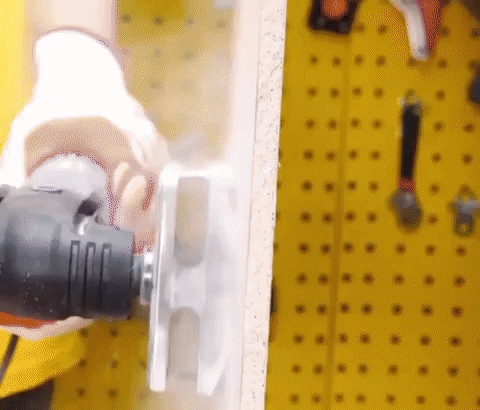 Precise Cutting
Precisely create a single gang size of 2-3/8" x 3-3/4" or double gang size of 3-3/4" x 4" in the drywall
 Perfect for plastic, metal or low-voltage electrical boxes mounting. 
Fine and clean cutting makes the socket installation easier!
 
Quick and Effortless
Cut-in single and double gang boxes quickly and effortlessly. Four blades are cutting at the same time, fast and simple, and the cutting surface is very smooth and tidy.
 
Strong and Durable
High quality stainless steel construction crafted by laser cutting technology for durability.
Widely Used
Make single gang or double gang rectangular holes in drywall for wall boxes such as high and low voltage tech, electrician, telephone, alarm/ security, CCTV/ IP camera, antenna, automation, home-theater including CEDIA members, HAVC, drywall contractor/ installer, etc.
Compatible With Tools You Already Have
Attention:
Used for 18V, 20V or corded oscillating multi-tools (some need an adapter). It will not work on 12V systems.
Product Specifications
Material: Stainless Steel
Color: Black
Types: Rectangle, Square
Weight: 125g (Rectangle), 205g (Square)
Package Includes: 1x Square Slot Cutter