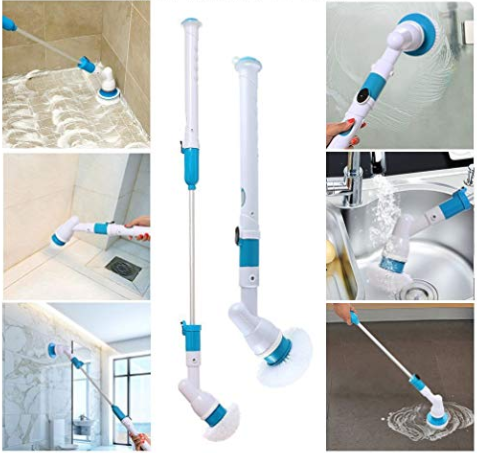 Do you spend a lot of time and energy cleaning in the bathroom and kitchen while hurting your back and knees? If so, this new Electric Power Cleaning Scrubber With Extension Handle will be your new best friend! It makes cleaning easy, quick and painless.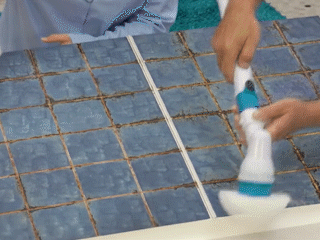 It cuts through soap scum, mold, mildew, or any sort of stains without any effort and harsh abrasive chemicals. The high-torque scrubbing power does all the hard work for you. It comes with 3 different bristles to suit all your cleaning needs. With the extension arm, you prevent back, knee and joint pain and it makes it easy to reach the hardest to reach spots.
Fast And Easy Cleaning - The rotating brush spins away dirt with minimal effort and without harsh, abrasive chemicals.
Perfect for people with Joint, Knee and Back Pain - Clean without Bending or Kneeling.
Perfect for cleaning kitchen, bathroom, garden, car etc. It does not cause any scratches or marks.
Reach the most hard-to-reach areas, corners, and crevices without any effort.
Comes with 3 different brush heads to suit all your cleaning needs.
For both indoor and outdoor use.
Cut through soap scum, mildew, and grime.
Waterproof - The water-proof seal design makes it safe to operate under wet conditions such as showers, tubs, sinks, etc.
Cordless and rechargeable - More convenient and hassle-free.



Package Includes:
1 x Electric Scrubber
1 x AC Adapter
3 x Brush Heads
1 x User Manual


Specifications:
Material: ABS, silica gel, motor, lithium battery
Size: 107x8x12cm/42.1x3.14x4.7in
Voltage: AC220V 50HZ
Battery: NiCd DC 3.6V
Power Consumption: 3.15W
Battery Capacity: 4000mA
Charging Time: more than 7hrs

Length of Use: more than 60mins

Plug: EU, US, UK, AU