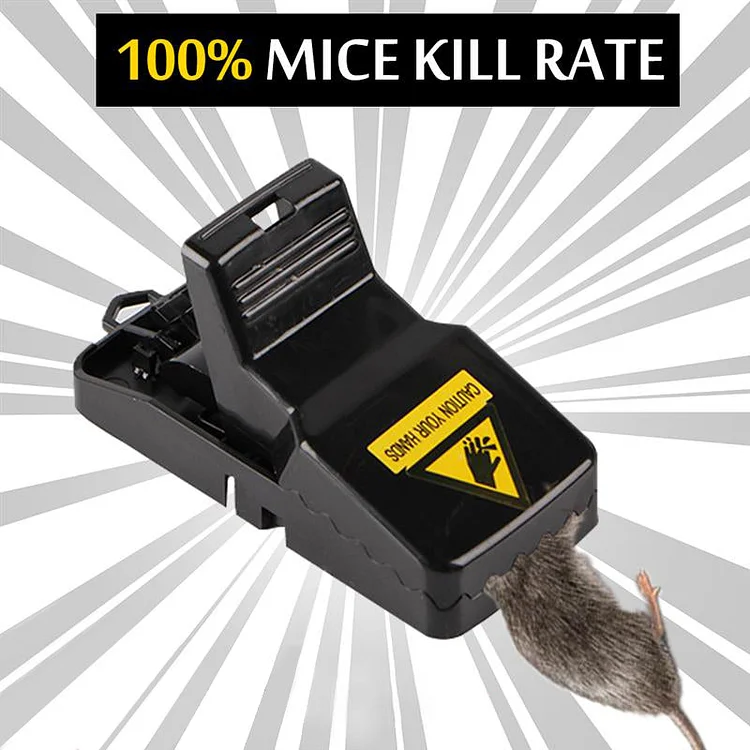 Nasty rats are everywhere, and Dvcindy's highly sensitive trappers are designed to eliminate them. The powerful bite force can easily bite a 1 kg mouse.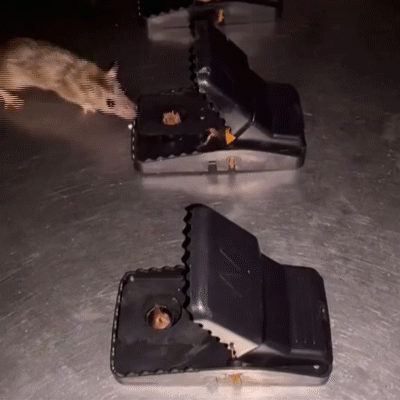 【EFFICIENT MOUSE TRAPS】Larger than standard mouse traps with powerful stainless steel spring, this rat trap gets mouse rats faster and more effective than traditional wood or metal traps. 100% get the mouse and won't let it escape as soon as it touches the pedal
【REUSABLE AND EASY TO CLEAN】This Humane mouse snap trap is made of high-quality plastic(PC) which is easy to clean and does not absorb any odor or stains like the traditional wood mouse traps, these mouse traps looks like new again after washing. it's very sanitary and effective.
【EASY TO SET AND IS SAFE】 The mouse trap is easy to set up and is safety. put the peanut butter in the removable bait cup, put it back to the snap mouse trap,keeping the mice trap clamp open, and place the mouse traps somewhere mice usually appear to catch mouse. Perfect for both outdoor and indoor use.
【SAFE TO USE】Rat Traps are safe to use without worrying of snapping fingers. No poison, no glue, you also do not have to touch the mouse while removing mouse.These mouse traps that work and are suitable to get mice, mouse, rat, chipmunk, squirrels and similar-size nuisance animals
【100% SATISFACTION】Dvcindy comes with a 100% satisfaction Guarrantee. We just want to help you eliminate mice completely! If they don't work out for you for any reason, please feel free to contact us, we will offer you a full refund or send you a new mouse trap.
Dvcindy mouse trap won't give your pesky mouse a chance, just trigger it won't let it break free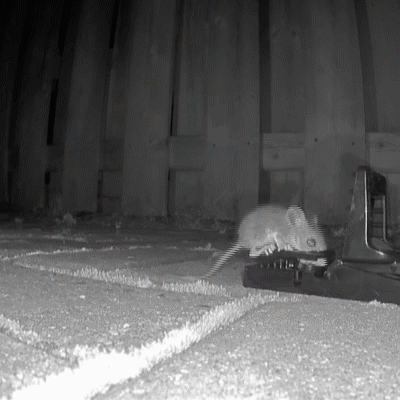 Description:
1.You can place the mousetrap in the place where mice usually appear.
2. Safe and hygienic pest control-Use mousetraps to protect your home from unnecessary pests and ensure your home safety and hygiene.
3. Easy to use and set up-just put the peanut butter in the removable bait cup, put it back in the mousetrap, keep the mousetrap clip open, and then prepare to catch the mouse.
4. Safe use-This kind of mousetrap is very safe to use, so there is no need to worry about your fingers being injured.
Feature:
Type: Bite
Colour: Black
Material: PC+ABS alloy plastic
Mousetrap size: 11CM×5CM×5.50CM
Package:
Package content:
It is recommended to purchase and use according to the recommended quantity:
60㎡: Use 5-10 mouse traps
90㎡: Use 10-15 mouse traps
120㎡: Use 15-25 mouse traps
150㎡: Use 25-35 mouse traps