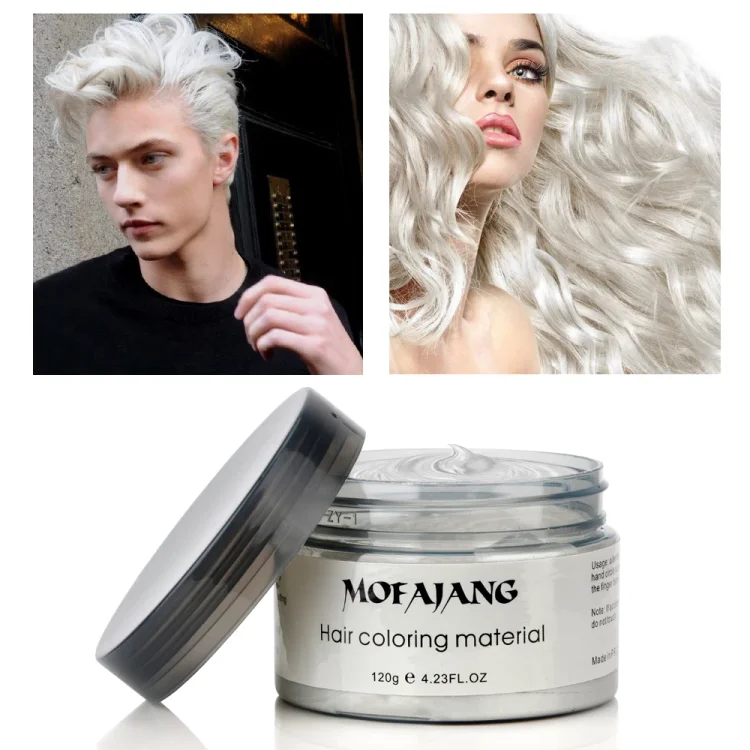 Temporary Disposable Wax Modeling Tools Silver Granny Gray Green Red Purple Gold

To clarify:
It contains innovative ingredients that protect the hair and deliver stunning color upon request. Read instructions before use for best color results. To avoid long stains before dyeing, you will need to clean your hair with plastic gloves and a cape, and do an allergy test 24 hours before use. Avoid using conditioner or oil. dyeing

how to use:
Sensitivity test 24 hours before coloring
Dye your hair before shampooing
Apply the brushed premix to your hair.
Leave the premix on the hair for 40-60 minutes
rinse thoroughly

Potency:
Use bleaching powder to meet dyeing level and product stability requirements
Accelerates pigment on hair, promotes oxidation, without irritation, opens cuticle
Enhances staining without damaging hair cells
Please be careful with it

>> Color and size differences: cause screen resolution, lighting effects and measurement errors,
Please understand that actual photos may vary. thank you very much!