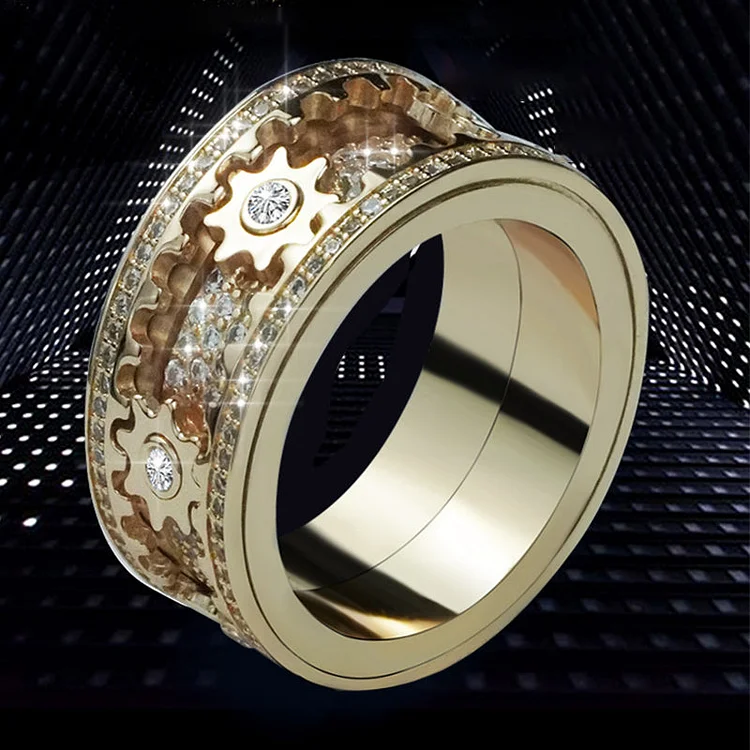 ✅Find yourself constantly playing with your wedding band or other rings? Perhaps its time to grab a Gear Ring to fool around with.
✅This intriguing ring features six micro-precision gears scattered around the outside which allow the outer rims to spin independently of the ring itself. Great for watchmakers, engineers, and tinkerers alike.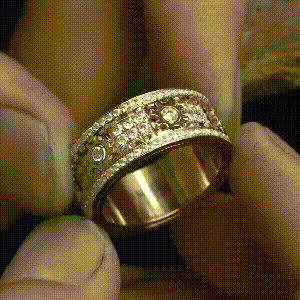 Some say it's mesmerizing. Others say it's therapeutic. A few bold souls claim it's the best ring ever made.
✅The Gear Ring is a fashion accessory, gadget, and toy all in one. You may get addicted. But hey.. a little spinning never hurt anyone.
✅Get a Gear Ring in gunmetal or rose gold. Or be a super and collect all. Complex enough to play with, yet simple enough to wear.
✅The Gear Ring is made from high-quality copper-gold alloy. It features micro-precision gears that turn when the outer rims are spun.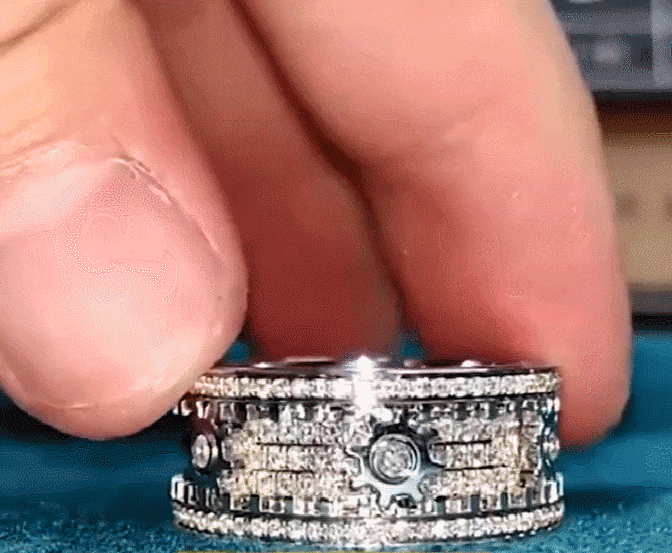 Available in 2 Styles
✅Main gem in gear: with 6 main gemstones on the gear only.
✅Full of diamonds: In addition to the 6 main gemstones on the gears, the entire band is set with 246 small diamonds.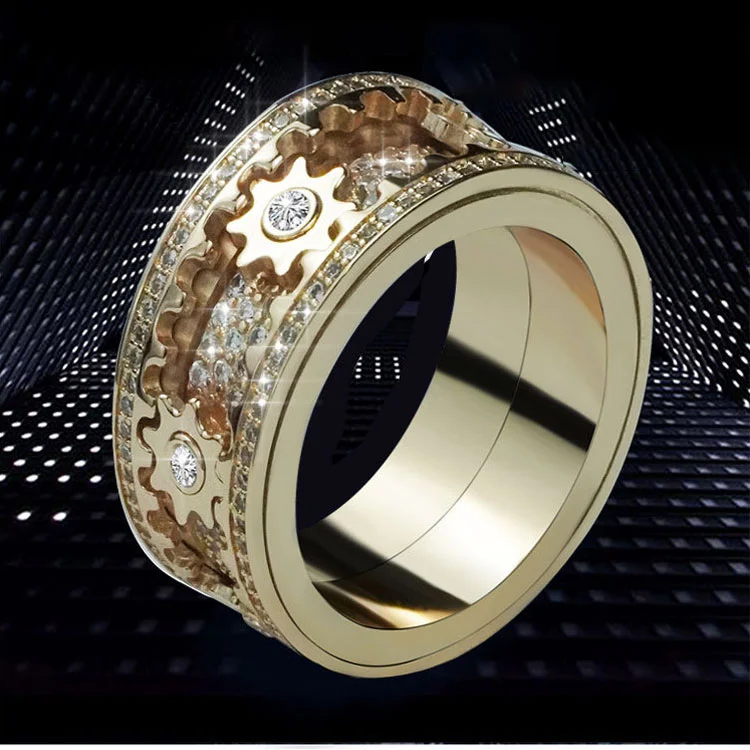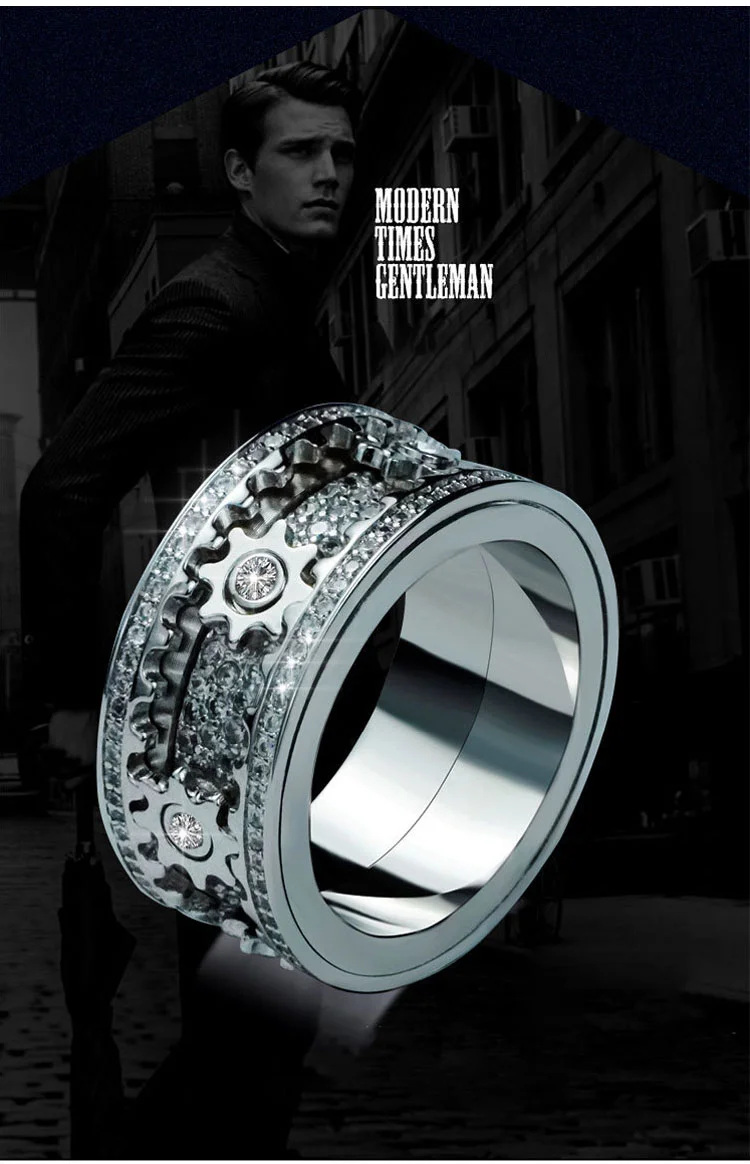 Details
Material
Made of copper-gold alloy / titanium-platinum alloy.

Gold-filled (hypoallergenic).
14K Gold fill is a pressure-bonded layer of gold that has 100 times more gold than plated jewelry. It is durable, won't chip or flake is tarnish-resistant, and is a great alternative to "karat" gold that is reasonably priced. Looks great and if taken care of should last for many years.



Gem: Artificial Diamonds.
Lab-Created: Yes.
The term "lab-created" refers to synthetic gems that have the chemical and physical properties of natural gems but are manufactured in a laboratory instead of naturally formed and mined.
Measurement