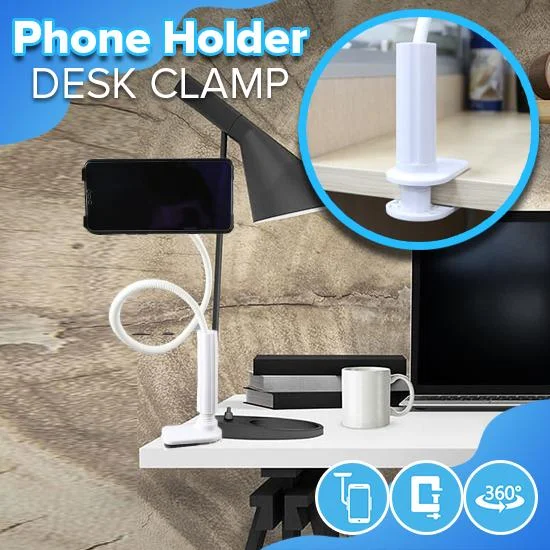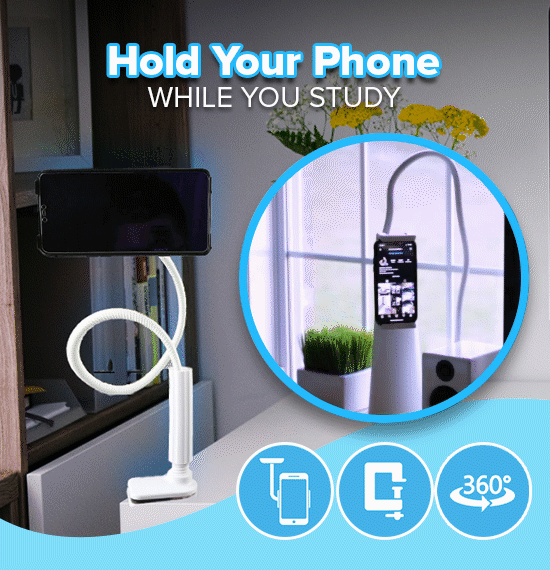 Just clamp the Phone Holder Desk Clamp beside your desk and mount your phone! Helpful especially when you're watching videos or taking notes!
The Phone Holder Desk Clamp is built with a sturdy holder for your phone that adds to your phone's safety.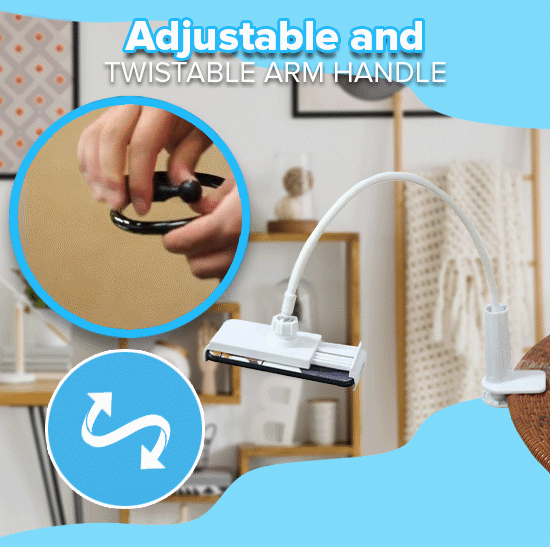 Its handle is made of bendable and twistable metal that helps you adjust your phone when mounted.
This phone holder features a 360-degree adjustable design and a flexible long Articulating arm that allows you to quickly change it to the most comfortable viewing angles.
Not only it can be attached to your desk, but it can also be clamped anywhere you wanted to!
This Phone Holder Desk Clamp is compatible with the majority of popular smartphone manufacturers, including iPhone, Samsung Galaxy, Sony, Motorola, Nokia, Huawei, HTC, LG, and others.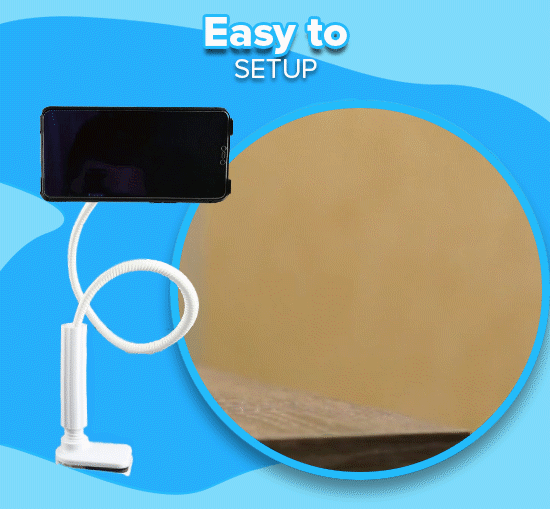 The holder includes a sturdy clamp that firmly holds your phone. It's simple to mount on furniture like a table or a bookshelf.
Weight: 0.3kg
Color: White
Package Inclusion: Phone Holder Desk Clamp (x1)