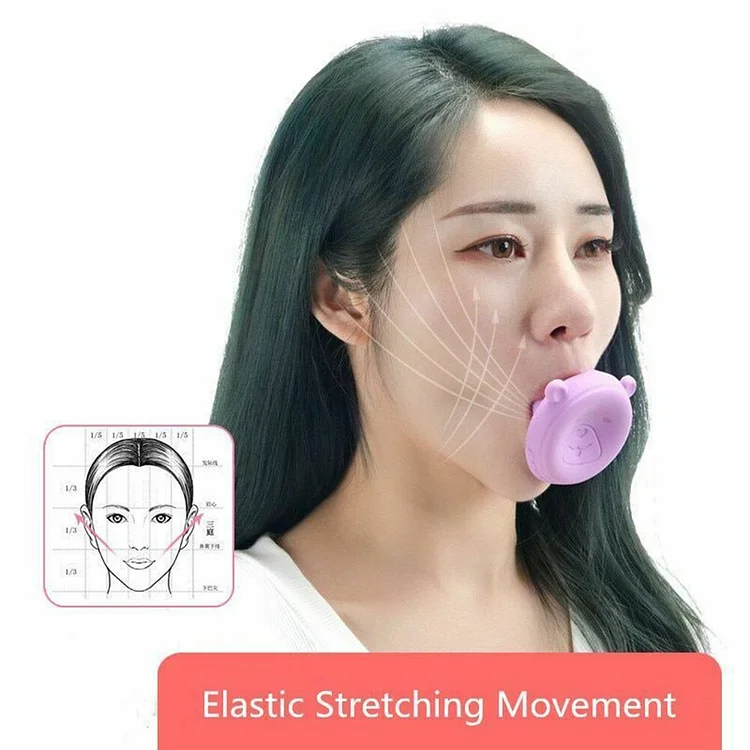 FACE SLIMMING TOOL --- Reduce wrinkles, lift and tighten, inhale, blow, keep fresh at all times, and lift and tighten facial lines. Thin masseter muscle, lift apple muscle, exercise face, reduce .

EASY TO CARRY ---- Convenient, Hands-Free Exercises, Easy To Carry, Can Be Used When Going Out, Gym, Work, And Use Anywhere.Wherever Small: Can Be Slipped In A Pocket.

REPEAT THE EXERCISE --- The Exercise Set Can Start With At Least 30 To 40 Repetitions And Then Four Sets Of 150 Repetitions Per Day. You Have To Persevere, But It Can Produce Results.

MATERIAL --- Made With High Quality Silicone And Food Grade To Ensure Safety New Unique Design To Ensure Your Face Muscles And Massaters Get What They Deserve, That Jaw Line.

IMPROVE YOUR JAWLINE --- Say goodbye to double chin and loose facial muscles. This chin training device can tighten the facial contour, lift the chin, shape the contour, and thin the v-line by eliminating the fat deposits around the chin and neck.