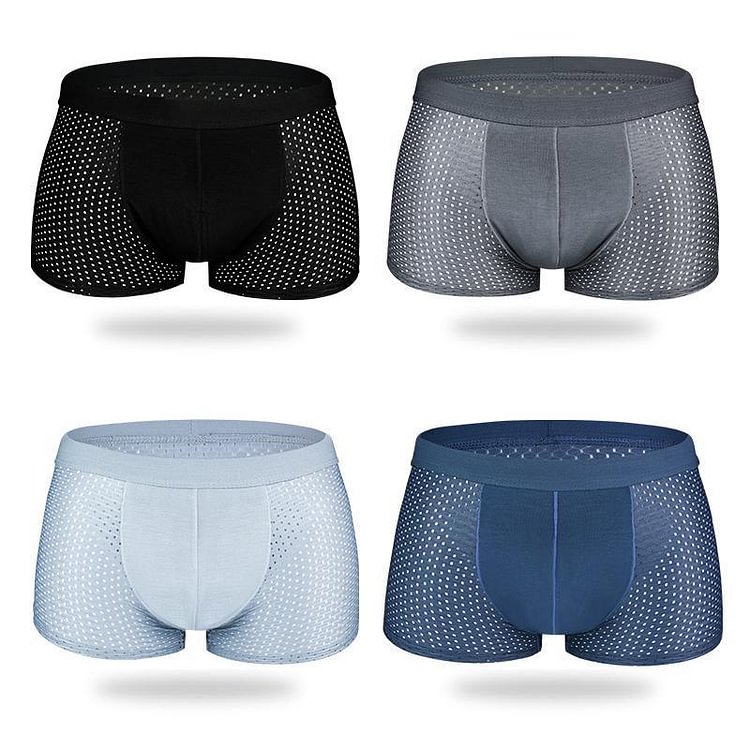 ❄Cooler in summer!❄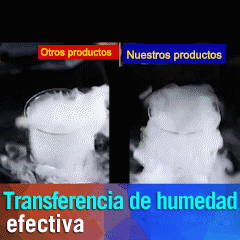 Have you ever thought about not wearing underwear in summer because it is too hot and too wet? Try ice silk boxer briefs for a cool summer! The soft ice silk fabric ensures that you are at least 4 degrees cooler than room temperature and at the same time thinner than cotton and other common fabrics.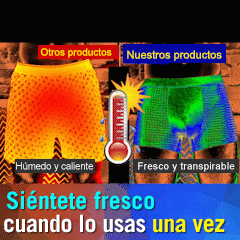 With moisture wicking technology and honeycomb ventilation design, the ice silk briefs drain sweat and effectively dissipate heat. The briefs are roomy and have double arched pockets so you won't feel compression.
Features:
Cold Ice Silk - Cooler and softer than other fabrics for a better cooling effect.
Honeycomb Ventilation Design: >1000 breathable holes to dissipate heat and remove sweat.
Double convex pockets: spacious, so you will not feel compression, but comfort.
No color fading: the original color is preserved even after 12 hours of washing.

Specs:
Material: 95% cellulose fiber, 5% elastane
Fade: Black, Grey, Light Blue, Dark Blue

Recommended size:
Package Included:
1 * Men's Breathable Ice Silk Boxer Briefs