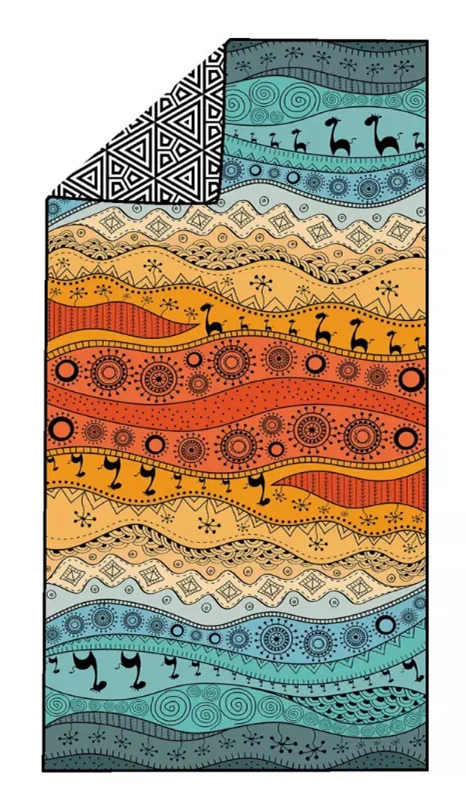 SAND FREE TECH
Leave the beach at the beach
Our beach towels are made with AbsorbLite™ fabric, purpose-engineered for sand to slip off easily. The result? Sand-free, comfier and simply better beach days.Leave the beach at the beach

COMPACT & LIGHTWEIGHT
Hit the beach with ease
Our advanced fabric technology makes for a compact, lightweight towel that can fit easily in your tote, backpack or travel bag. Just roll it up and go!

ULTRA ABSORBENT AND RAPID DRY
No more soggy towels
Tesalate beach towels are designed to retain up to 1 liter of water and dry in half the time of a regular towel.
Sand-free. Leave the beach at the beach.
Full-sized beach towel: 160cm x 80cm / 63 x 31 inches.
Ultra absorbent; over 1 litre of water.
Rapid-drying. Half the time of a regular beach towel.
Compact when rolled. Fits in your bag.