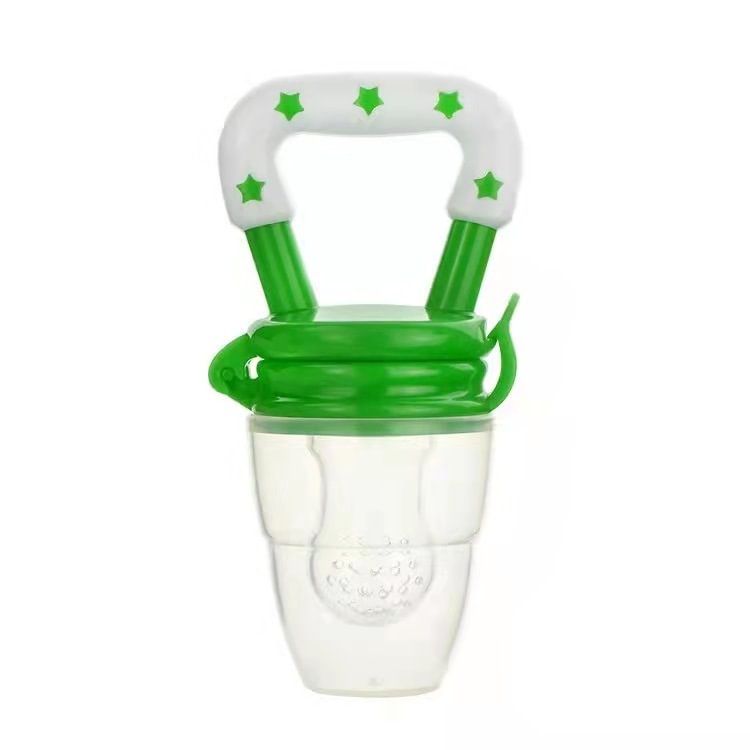 baby chewing pacifier
Provide your baby with nutrients other than breast milk.
Babies can eat fruit from 4 months of solid food, first eat juice and then puree
After one year old, you can cut the fruit into thin slices for the baby to eat.
It can exercise baby's grasping ability and chewing ability.
As long as all kinds of food are cooked and put into the mesh bag, the baby will suck out the juice and mud after a bite, promote the development of the baby's brain, and exercise the hand-mouth coordination ability. The baby is smarter.
Guide the baby to take the initiative to eat, cultivate a positive and active character, eat happily, and have a balanced nutrition when the baby wants to eat. The baby is happy and actively enjoying a variety of natural and fresh foods,
Promote the baby's ability to move, chew, suck and swallow, make the baby's movements more coordinated and sensitive, and promote the baby's healthy growth
. Safe and can be used with confidence. The full silicone mesh bag can make supplementary feeding safer and more convenient for the baby, so that the baby can suck hundreds of times every time he eats, and promote brain development.