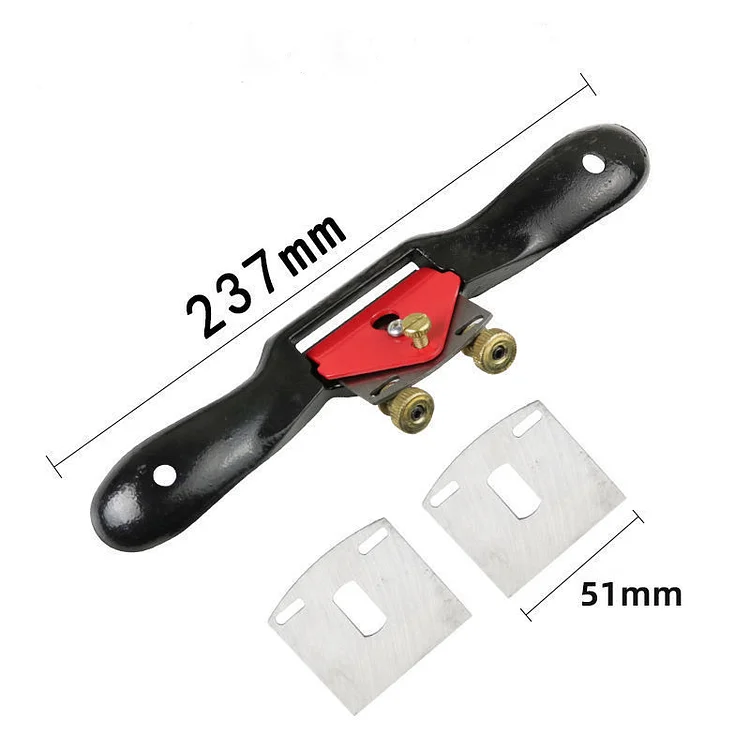 Feature:
1.It is made of SK-5 alloy steel and undergoes high-frequency quenching, quenching and tempering heat treatment, fine grinding of the cutting edge, high hardness and sharp planing.
2.Double-screw adjustable structure, convenient and reliable planing thickness adjustment, stable locking and smooth planing.
3.Ergonomic design, comfortable to hold and easy to operate.
4.It can dig corner arc, can dig various plastics.
5.A great gift for all woodcarvers.