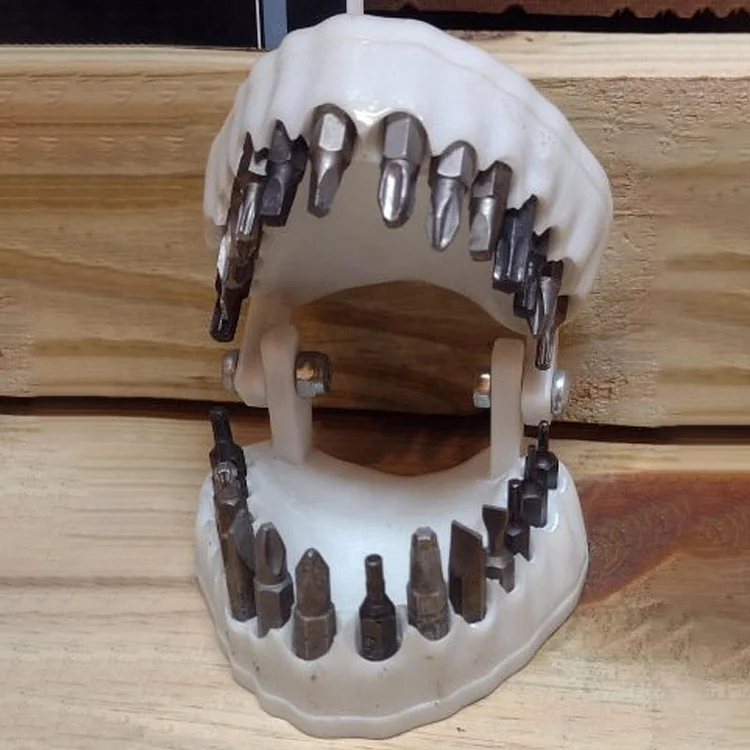 This is a stylized bit holder that holds 28 standard driver bits.
CHARACTERISTICS:
🧰The denture drill holder is made of durable PETG plastic as it is a durable material that is inherently resistant to high heat and chemicals. It's also more flexible than PLA and ABS plastic, allowing it to withstand the occasional drop onto a garage floor.
🧰The hinged jaws can be opened fully, giving you easy access to all your drills and a gruesome look at all the realistic details printed on the plastic prosthetics.
🧰A Stylish Useful Gift - This bit organizer is so stylish and useful and helpful for people who need to use screwdriver bits. Helps them store, hold and organize drills.
SPECIFICATIONS:
Material:Resin
Colour: red/white
Size: 10*10*9cm
Weight: 300g
PACKAGE INCLUDES:
1 x Denture Drill Holder (with 28 bit)