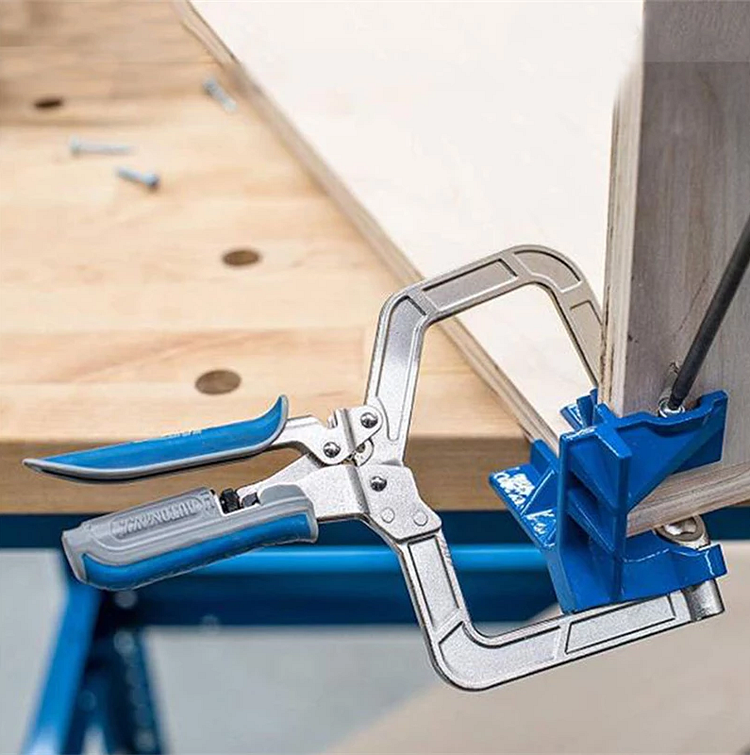 For quick and easy self-squaring joints, use this 90° Angle Woodworking Clamp!
This Clamp gives you the helping hand you need to hold 90° corners and 'T' joints together securely when you're assembling boxes, drawers, cabinets, and cases. Plus, the 90° Angle Woodworking Clamp leaves both of your hands-frees to add your fasteners.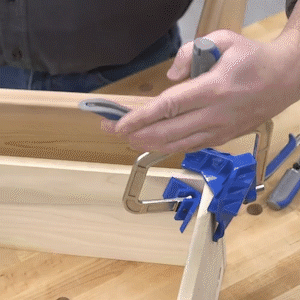 It's also perfect for drawer construction and shelf installation. The innovative design aligns workpieces to 90 degrees, while the quick-adjust handle lets you make fast, easy adjustments for varying stock thickness. The unique swivel head and quick release lever improve ease of use and efficiency as you work. Its large clamping surface protects soft woods against workpiece imprints.
Features:
❤Works on 90° corners and "T" joints
❤Cast aluminum "V" and wedge clamp pads
❤Auto-adjust technology
❤Easy-to-regulate clamping pressure with thumbwheel
❤Cutout allows driving a pocket-hole screw without removing clamp
❤Padded, ergonomic handles
Specifications:
Color: blue silver
Material: 420stainless steel + aluminum alloy + iron + plastic
Size: 10 x 21 cm (3.94"x8.27")
Weight: 0.580kg
Package included:
1 x 90° angle woodworking clamp