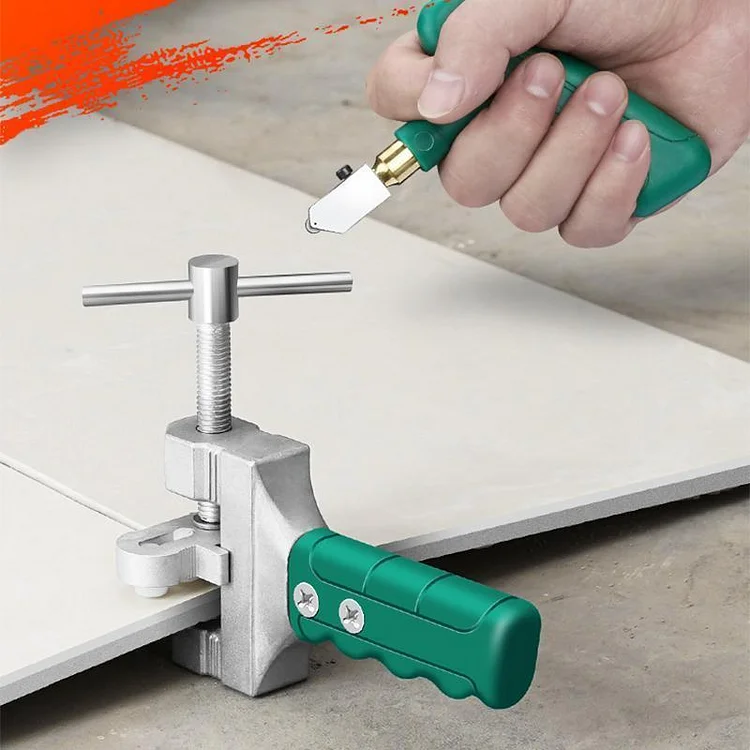 【Tile and glass cutter 2 in 1】Cutting blade and crushing pliers are all in one, so you can easily make workpieces and save money on buying more tools. It weighs only 245g/8.6oz and is lightweight and portable.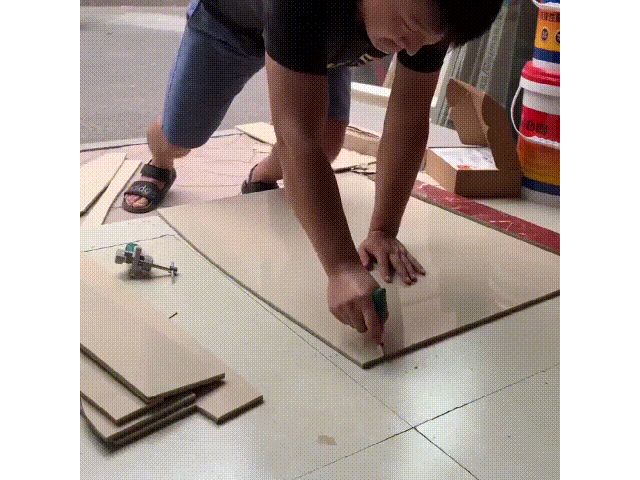 【Fine tungsten steel blades】Fine tungsten steel scribing wheel blades for clean and smooth cutting, high efficiency and labor saving. The main screw can be easily locked and quickly released for a more efficient workflow.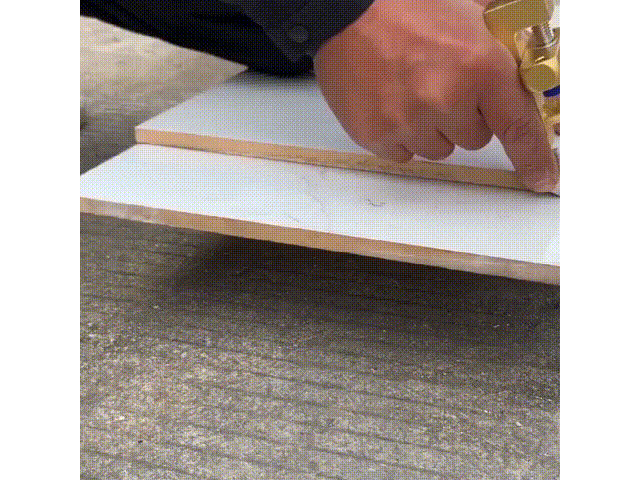 【Ergonomic Handle】Ergonomic handle helps reduce wrist fatigue and improve work efficiency. Whether you are a first time tiler or a seasoned DIY professional, this tile cutter features easy scribing and snap operation.

【3 steps easy operation】①Score the tile/glass. ②Clip the tile/glass. ③Twist the rotating handle. Tip: Maintain an even force when cutting tile/glass. Align the scoring line with the straight white line on the knife body for accurate breakage.

【Application】Glass cutting pliers can be used for 3-15mm / 0.12-0.59in glazed tiles, ceramic tiles, glass and mirrors, ideal for home and cutting work. Note: Not applicable to tempered glass, unglazed tiles, polished tiles, glass tiles, marble tiles.
Tips for use.
1, cutting force must be even and strong, otherwise it will affect the integrity of the disconnection.
2 When cutting, use auxiliary rulers such as steel rulers and tiles.
3. Wear protective equipment such as gloves and glasses to ensure work safety.
Specifications.
Material: alloy
Color: as shown
Size.
Package includes.
1 x glass cutter + 1 x screwdriver + 2 alloy cutting head + 1 x glass cutter oil bottle