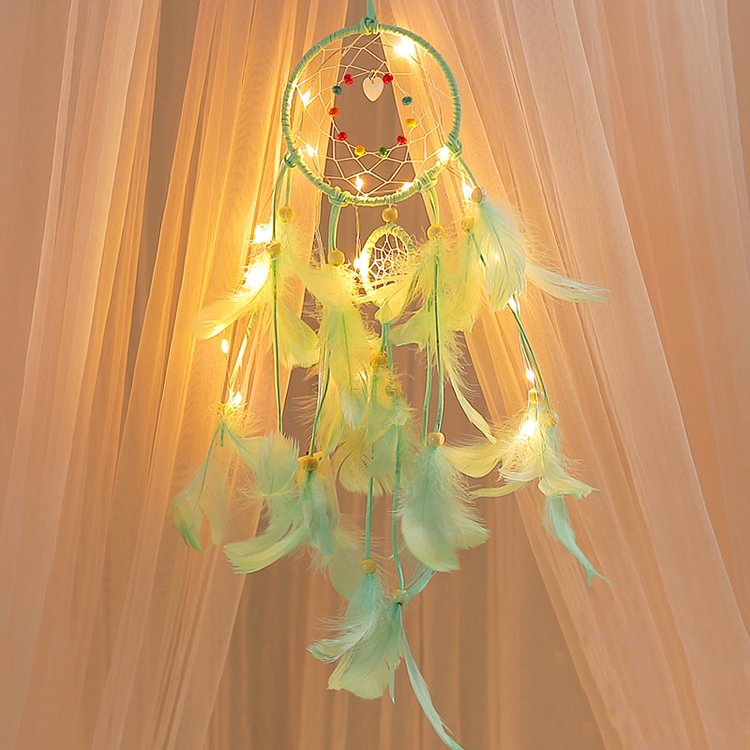 The dream catcher originated in the 18th century

The Indians used it to capture beautiful dreams, letting nightmares disappear with the morning sun.




One of the birthday gifts Jacob gives Bella in 《Twilight》 is actually a dream catcher.

hoping that Bella can get rid of her nightmare and have a good dream.

It is said that only a good dream can pass through this hole and flow down the feathers

and the nightmare will be trapped in the net and disappear in the sunshine of the next day.

Along with the ancient Indian culture, Dream Catcher also has its own legend. Although different tribes have different legends, they all share the same symbol - retaining good dreams and blessings.




Beautiful blessings, original, warm and mysterious, nowadays Dreamcatcher has appeared in some jewelry stores.

Whether it is reality or the dream catcher in the heart, it carries the yearning for its own dreams.

The beautiful and colorful dream catcher brings more and more beautiful wishes to people. I hope that you can give it to your own or dearest friend and say a blessing: Always have a good dream.


Product Features:
1. It can be used for room decoration, gifts, weddings, home decoration, etc.
2. Employing selected quality materials, it is hand-made by experienced masters.

Product parameters:
1. Size: see the figure
(Because of manual measurement, please allow some minor errors)
2. Material: feather, wooden beads, cotton thread, etc.