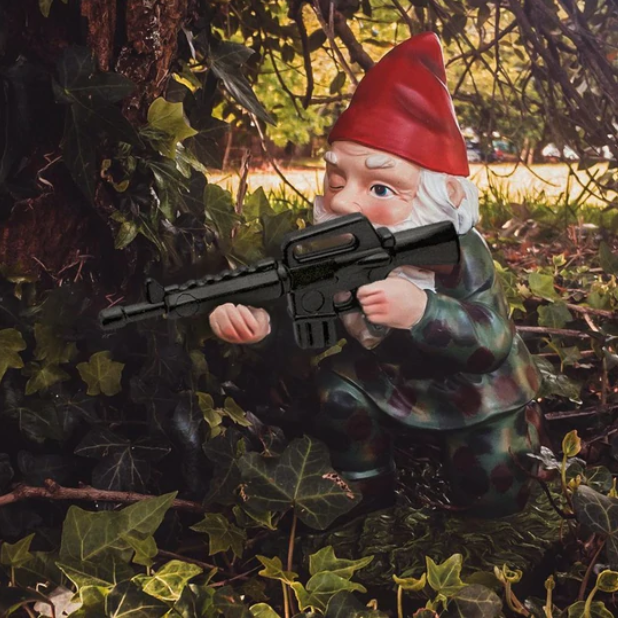 With automatic firearms, they are the workhorse of the Garden Wars. By the time you see them appear, you're already under a hail of bullets.
They stand, kneel, lie down, no matter what posture, it will not affect their ability to kill the enemy.
"Look ahead of you, left, right, idiot, I mean shoot"
Absolutely gorgeous and unique.
No matter what occasion they are placed on, they will surely attract people's attention.
An interesting design. It adds a playful and cheerful spirit to gardens. This gnome statue stays the same for years to come. This hand-painted statue is accentuated with a multicolored finish. It has a fade-resistant finish that maintains its fresh look for a long time.
U.V resistant and does not get damaged easily from the harsh rays of the sun. This Garden Gnome Statue needs some care during the winter season and it can be kept inside.
Specification:
Height: 5"
Package Includes: 1x Standing, 1x Kneeling, 1x Lying Down